South Africans looking for off-shore exposure can turn to off-shore accounts, or opt for a locally listedWhen a company or product is listed, you can buy and sell its shares on a stock exchange like the JSE. Listing on a stock exchange makes it possible for members of the public to invest in a company using the infrastructure provided by the exchange and its brokers instead of going directly to the company to buy shares. These More exchange traded fund (ETF). In this session Just One Lap founder Simon Brown deals with global trading and global ETFs. He addresses:
Global ETF Trading
How to select international ETFs
ADRs (American Depositary Receipts)
Different accounts / currency
Trade and/or invest
---
View the Boot Camp series
---
---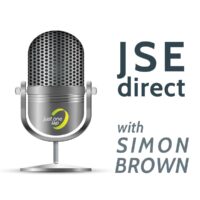 Podcast: Super cycle or just super
dividends
When a listed company shares profits with its shareholders, the cash amount paid to the shareholder account is called a dividend. It's usually expressed as cents per share or, in the case of ETFs, cents per unit. The more shares or ETF units you have, the more dividends you receive. These posts discuss dividends in more detail: OUTstanding money: Dividends More
?
Meet the Just One Lap team at these free live events
Click here to meet the Just One Lap team at one of our live, free events.
Subscribe to Just One Lap