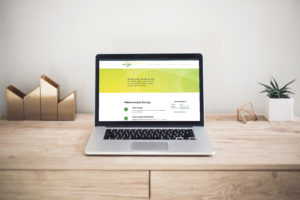 Does anything sound more appealing to an ETF investor than dividend income that covers your living expenses? 
The problem with this strategy is that dividendsWhen a listed company shares profits with its shareholders, the cash amount paid to the shareholder account is called a dividend. It's usually expressed as cents per share or, in the case of ETFs, cents per unit. The more shares or ETF units you have, the more dividends you receive. These posts discuss dividends in more detail: OUTstanding money: Dividends More aren't reliable. It's up to the management of a listedWhen a company or product is listed, you can buy and sell its shares on a stock exchange like the JSE. Listing on a stock exchange makes it possible for members of the public to invest in a company using the infrastructure provided by the exchange and its brokers instead of going directly to the company to buy shares. These More company to determine whether or not they want to share profits in a given year. Predicting whether you'll receive a dividend and what exactly the yield would be is practically impossible.
Property offers a solution to this problem, since real estate investmentIn an economic sense, an investment is the purchase of goods that are not consumed today but are used in the future to create wealth. In finance, an investment is a monetary asset purchased with the idea that the asset will provide income in the future or appreciate and be sold at a higher price. 'Saving' is not the same More trusts (REITs) are required by law to pay the majority of their income as dividends to shareholders. CoreShares recently amalgamated their two existing property ETFs and added a bit of sparkle to make an income-focused property ETF.
The CoreShares SA Property Income ETF (CSPROP) includes all property shares on the JSE for a total of 26 companies. The higher diversificationDiversification is a way to manage risk when we invest. It means we spread our financial interests across a number of investments. We can diversify by asset class, by having an emergency fund, share investments and property. We can diversify within an asset class, for example by investing in more than one company or an ETF that offers broad-market exposure. More as a result of a higher number of companies to invest in is not the only way this ETF is greater than the sum of its parts. 
The focus of this ETF is income. However, unlike other yield-focused property ETFs, this one looks at what really happened in the past, as opposed to what might happen in the future. The three-year average yield of all the property companies listed on the JSE is used in addition to market capitalisationMarket capitalisation refers to the size of a company within a market. It is determined by multiplying the number of shares the company issued on the exchange (which is the market) by the current share price. This metric is often used when putting together an index. Companies with a higher market capitalisation take up more space in the index. More to determine the weight of each company in the indexAn index is a tool we can use to measure movement over time. In the stock market, we use indices to track the performance of a selection of listed companies. This could include all the companies listed on the market, or all the companies in a certain sector. In inflation, we use an index to track the price of certain More. This strategy ensures that 24 of the 26 companies contribute to the performance of the overall ETF. The biggest investment is only 6%, even though this is not an equally-weighted index.
Tip: Simon Brown recently interviewed Chris Rule from CoreShares about this product. Listen here.
Since an unusually high yield could be a result of a crumbling share price, the ETF also filters out companies whose yields exceed the average by 50%. 
This amalgamation reduces the number of property ETFs to choose from. However, greater diversification, more shares driving the performance of the ETF and focus on income hopefully make for a more positive investment experience for beleaguered property investors.
What does this mean for investors in the CoreShares Proptrax Ten (PTXTEN) and CoreShares Proptrax SAPY (PTXSPY)? You may have noticed those two have disappeared from your investment portfolioIn the world of finance, a "portfolio" is a term to describe all the assets you own. It includes shares, cash, bonds, physical property, your retirement savings, your tax-free savings and any other financial instruments you might hold. It excludes insurance products like life insurance. Your overall portfolio can be made up of a number of portfolios held at different More. The magical broker fairies will drop the CSPROP into their place in your investment portfolio with no action required on your part. 
Does this mean this ETF is the solution to your investment income needs? Sadly, no. 
Income from property investments doesn't qualify for dividend withholding tax, since it's technically not dividends. Instead, this income gets added to your annual income and taxed at your marginal rate. For most of us, that's far higher than 20%.
It's a good idea to buy this product in your tax-free investment account and Regulation 28This is a Pension Funds Act directive that aims to ensure your retirement funds are adequately diversified and not invested in excessively risky portfolios. To be Regulation 28 compliant, retirement annuity (RA) or pension fund providers must invest a client's retirement savings across different asset classes: equities, foreign assets, property and cash up to the maximum allowable amount. You can find More RA product before adding it to your ordinary discretionary portfolio.
Meet the Just One Lap team at these free live events
Click here to meet the Just One Lap team at one of our live, free events.
Subscribe to Just One Lap