Last week we had a look at the winning ETFs for 2021, and it was an impressive list.
This week we're looking at the losers and as much as winners were dominated by tech and offshore, this list is all about commodity ETFs under pressure.
Some disclaimers right upfront to avoid the emails;
Year-to-date
Excludes dividends
Rounded
ETFs often have bad closing prices which can impact the numbers
As a benchmark, the Satrix Resi10 has done +26.2% beating the list below. This is the leverage effect, sure not all commodities had a great year and the miners are off their highs, but they still did great.
Interestingly, this is the complete list of ETFs that had a negative 2021, and it's a small list.
| ETF name | ETF code | YTD return |
| --- | --- | --- |
| 1nvest PALLADIUM ETF | ETFPLD | -21.9% |
| NewGold PALLADIUM ETF | NGPLD | -21.8% |
| 1nvest RHODIUM ETF | ETFRHO | -13.2% |
| Satrix MSCI China ETF | STXCHN | -13.1% |
| 1nvest Platinum ETF | ETFPLT | -10.1% |
| NewGold Platinum ETF | NGPLT | -9.9% |
| CoreShares DIVTRAX | DIVTRX | -3.5% |
| Satrix Quality SA | STXQUA | -0.1% |
The China ETF is no surprise after China stomped all over markets this year and considering local exposure to Tencent it was never one that particularly interested me. The CoreShares DIXTRX is a surprise albeit dividends adds some 7.5% to the return which would put it positive for the year. The Satrix Quality also had dividends of some 5% pushing them into positive territory.
Simon
---
ETF blog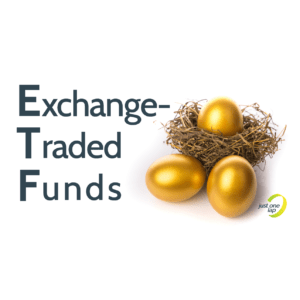 At Just One Lap, we are big fans of passive investment using ETFs. In this weekly blog, we discuss ETFs on the local market and the factors you need to consider when choosing an ETF. If you have wondered how one ETF differs from another, this is where you can find out. We explain which index each ETF tracks, what type of portfolio could benefit from holding each ETF, and how the costs will affect your bottom line.
---
---
Subscribe to the Just One Lap weekly newsletter here