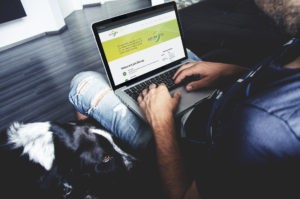 Increased global infrastructure spend and our ability to export commodities during times of trouble strengthens the performance of our resources sector. The Satrix RESI ETF invests in the 10 biggest resource companies listed on the JSE. The current global crisis has afforded this ETF a moment in the sun.
If you have qualms with the mining industry, this is not the product for you. Under the hood, this sector-specific ETF invests in general mining, gold mining, platinum and precious metals, paper and "specialty chemicals", which is another way of saying Sasol.
The index is weighted by market capitalisation, but imposes a 30% limit on each company. BHP Group is currently the biggest holding in this ETF at 28.4%. Since these companies are also included in our broad-market indices, over-exposure is a big risk, as we explain in this article. BHP Group is the second-largest holding in the Satrix Top 40 at the moment. If you invested equal amounts in both, over 20% of your portfolio would be exposed to a single company.
The three biggest companies in this ETF account for 65.35% of the investment – a common problem in sub-indices. Trouble in a single one of these companies can have a severe impact on the performance of this ETF.
No investment in single commodities is allowed within the tax-free investment space. This ETF offers a way to introduce more commodity exposure to your tax-free investments. That said, this ETF is not a good product for beginners. Investors hoping to take a more speculative position using ETFs can increase exposure to the resources sector with this ETF.
| | |
| --- | --- |
| ETF name | Satrix RESI |
| JSE code | STXRES |
| ETF issuer | Satrix |
| Issue date | April 2006 |
| Total expense ratio | 0.44% |
| ETF Benchmark | FTSE/JSE Capped Resources 10 Index |
| Tax-free savings account | Investment allowed |
| ETF major holdings | View the full list here. |
| Market cap | R538m |
| Performance 1 year | +6.3% |
| Performance 3 years | +67.8% |
| Performance 5 years | +29.8% |
| Performance 10 years | +12.4% |
| Dividend yield | 3% |
*June 2020
ETF blog
Meet the Just One Lap team at these free live events
Click here to meet the Just One Lap team at one of our live, free events.
Subscribe to Just One Lap