The fifth annual SA Listed Tracker Awards (SALTAs) were held last week with twenty-six awards on offer with seven issuers winning. All in it was a fun event (my first in-person event in two years) and showed the strength of the industry with a broad section of winners.
Most of the awards are for total returns over either three, five or ten years. This is notable and great if you hold the ETF, but it is more a function of the underlying basket being tracked.
To me, the most important awards are those for tracking errors.
This is how closely the ETF racks the underlying assets and the winners in the four categories where;
The people's choice award was once again won by the Satrix Top40 ETF. They have now won it in every one of five years, but competition is fierce at the top with the 1nvest Top40 ETF second, Sygnia Itrix 4th Industrial Revolution ETF coming third, Satrix DIVI Plus ETF fourth and 1nvest S&P 500 Information Technology ETF rounding out the top 5.
Of note was the illusion of Exchange Traded Notes (ETNs) in this year's awards, but excluding the single stock ETNs from FNB.
The issuer standings were;
| Issuer | Number of awards |
| --- | --- |
| Satrix | 9 |
| 1nvest | 5 |
| CoreShares | 4 |
| Absa Capital | 4 |
| Sygnia Itrix | 2 |
| FNB | 1 |
| UBS | 1 |
Below is an interview I did with Nerina Visser on the awards.
Simon
---
ETF blog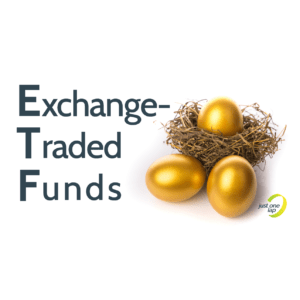 At Just One Lap, we are big fans of passive investment using ETFs. In this weekly blog, we discuss ETFs on the local market and the factors you need to consider when choosing an ETF. If you have wondered how one ETF differs from another, this is where you can find out. We explain which index each ETF tracks, what type of portfolio could benefit from holding each ETF, and how the costs will affect your bottom line.
---
---
Subscribe

to the Just One Lap weekly newsletter