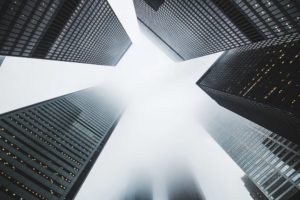 ETF stalwarts Satrix introduced two new ETFs just in time for this year's tax-free allocations. Index investors now have a brand new inflation-linked bond ETF and a property ETF to choose from. This week we'll look under the hood of the property ETF to see how it compares to other property offerings.
The nuts and bolts
The Satrix Property ETF (STXPRO) tracks the S&P SA Composite Property Capped Index. While the index is weighted by market capitalisation, allocation is capped at 10% to prevent a single share from distorting the performance of the index.
The majority of JSE-listed companies currently represented in the index are diversified real estate investment trusts (REITs) like Redefine Properties. Retail and office REITs and real estate operating companies are also represented.
Nearly a quarter of this ETF is invested in companies listed on the JSE but operational in the United Kingdom, offering built-in rand hedge.
Real estate investments are typically favoured by investors who want to draw an income from their investments. Rental income from real estate investments are distributed as dividends. This ETF will distribute dividends in March, June, September and December. Keep in mind dividends are taxed at 20% outside of the tax-free environment.
Holdings
By the very nature of the product, the holdings of an ETF will change over time. For the time being, the following companies are represented in the STXPRO:
Fees
The product's total expense ratio is expected to be 0.35%, excluding VAT.
Property ETFs compared
7 March 2017
** Headline service fee
Upcoming webinars
Click here to meet the Just One Lap team at one of our live, free events.
Subscribe to Just One Lap