Locally the Top40 was in bear territory for a few hours in late October while globally we're seeing corrections everywhere this after the S&P500 enetered its longest bull market ever. If you've joined the market in the last decade October 2018 was probably your worst month – and scary to boot.
In this video Just One Lap founder, Simon Brown, talks us through what  bear market actually is. What causes them and how we should respond. He also touches on why we call them bear markets and whether this is a crisis driven bear or not.
---
---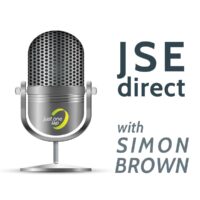 Podcast: Super cycle or just super
dividends
When a listed company shares profits with its shareholders, the cash amount paid to the shareholder account is called a dividend. It's usually expressed as cents per share or, in the case of ETFs, cents per unit. The more shares or ETF units you have, the more dividends you receive. These posts discuss dividends in more detail: OUTstanding money: Dividends More
?
Meet the Just One Lap team at these free live events
Click here to meet the Just One Lap team at one of our live, free events.
Subscribe to Just One Lap