This is the third IG Trading Boot Camp presentation by Just One Lap founder Simon Brown. In this presentation, Simon talks about why it's important to always have a trading plan in mind. By the end of this presentation, you will know more about:
A trading plan
Traders Matrix
Risk
Trading journal
How to measure success / goals
When to trade
What to trade
Every trader needs a trading plan and this video will help with that process.
---
View the Boot Camp series
---
---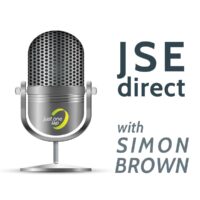 Podcast: Super cycle or just super
dividends
When a listed company shares profits with its shareholders, the cash amount paid to the shareholder account is called a dividend. It's usually expressed as cents per share or, in the case of ETFs, cents per unit. The more shares or ETF units you have, the more dividends you receive. These posts discuss dividends in more detail: OUTstanding money: Dividends More
?
Meet the Just One Lap team at these free live events
Click here to meet the Just One Lap team at one of our live, free events.
Subscribe to Just One Lap