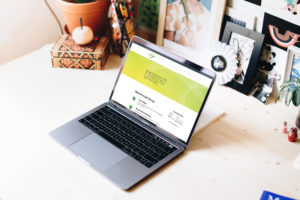 The Satrix FINI ETF (STXFIN*) tracks 15 locally listed financial companies, including all of South Africa's major banks, life insurance providers and real estate investment trusts (REITs).
The FINI is weighted by market capitalisation and currently offers ±62% exposure to banks. South Africa's banking sector is admired the world over for its efficiency and fairness. This ETF is a great way to capitalise on the sector's reputation. However, investors who already hold top 40 positions should be wary of over-exposure to the sector. The biggest holdings in the Satrix FINI also represent a significant holding in the top 10 constituents of the top 40 index.
Holding this ETF might offer some opportunities to capitalise on the greater competition in the sector as we see with relatively new bank Capitec now at just over 11%. But this ETF is also a bit odd as it includes two property stocks; Growthpoint and Nepi Rockcastle. I actually like this as these are two of the better local REITs with Nepi focusing on Eastern Europe so earning in Euros and in different geography.
Usually, a generous dividend payer the pandemic saw banks not declaring dividends in 2020 and so the dividend yield has dropped from the +3% it achieves.
It is important to remember that a sector-specific ETF is likely to be more susceptible to volatility during certain periods. It's advisable to buy this ETF as part of an overall ETF strategy that includes broad-market exposure to reduce sector-specific risks.
Herenya Capital's Petri Redelinghuys is no stranger to this site and we asked him what type of portfolio would benefit most from holding this ETF?
Any diversified long-term locally-focused portfolio should have at least a 10% allocation (max 25%) to the financial sector. As always, too much concentration in one sector is risky and therefore investors should be aware if they hold a property ETF there might be some overlap in terms of holdings. It would be prudent to compare the allocations of individual stocks within this ETF to any property ETFs that you might have, just to ensure that you don't accidentally end up being overweight property. Long-term investors would do well to accumulate some Satrix FINI each month though, as the real power of investing (as we know) lies in compounding returns.
Unpacking the Satrix FINI ETF
ETF name

Satrix FINI

JSE code

STXFIN

ETF issuer

Satrix

Issue date

8 February 2002

TER*

0.42%

ETF benchmark

FTSE/JSE Financial 15 index

Tax-free savings

Investment allowed

Market cap*

R835m

Performance

1 year +40.2%

3 year -14.3%

5 year -3.6%

10 year +78.7%

Dividends yield

1.3%

What we like

South Africa's financial services sector is respected the world over. This ETF is an easy way to capitalise on that reputation.
Simon
ETF blog
Subscribe to the Just One Lap weekly newsletter here