Contracts for difference (CFDs) are more than just active trading instruments – they can also be extremely useful in long-term investmentIn an economic sense, an investment is the purchase of goods that are not consumed today but are used in the future to create wealth. In finance, an investment is a monetary asset purchased with the idea that the asset will provide income in the future or appreciate and be sold at a higher price. 'Saving' is not the same More portfolios. While we tend to view trading instruments as more risky, CFDs can actually be used to bring stability to a long-term portfolioIn the world of finance, a "portfolio" is a term to describe all the assets you own. It includes shares, cash, bonds, physical property, your retirement savings, your tax-free savings and any other financial instruments you might hold. It excludes insurance products like life insurance. Your overall portfolio can be made up of a number of portfolios held at different More by way of hedging. They can also help you leverage your long-term portfolio to get more price exposure to the shares you love by implementing a controlled gearing strategy. In this video, Simon Brown explains how useful CFDs can be in a long-term portfolio.
This Boot Camp video offers a more in-depth look at risk management strategies.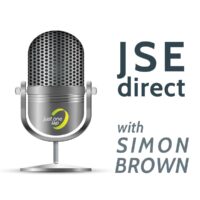 Podcast: Super cycle or just super
dividends
When a listed company shares profits with its shareholders, the cash amount paid to the shareholder account is called a dividend. It's usually expressed as cents per share or, in the case of ETFs, cents per unit. The more shares or ETF units you have, the more dividends you receive. These posts discuss dividends in more detail: OUTstanding money: Dividends More
?
Meet the Just One Lap team at these free live events
Click here to meet the Just One Lap team at one of our live, free events.
Subscribe to Just One Lap