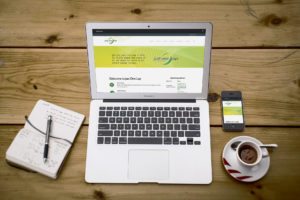 If your investment portfolio is longing to take a trip to Europe, the Sygnia Itrix Euro Stoxx 50 ETF (SYGEU) ETF is the product you're looking for. The only ETF offering exposure to the euro and the Eurozone, the SYGEU could be a good addition to a regionally diversified portfolio.
The SYGWD, the SYGUS and the CSP500 all offer very similar exposure to companies listed predominantly in North America. While many of these companies are operational around the world, the ETFs are denominated in US dollar. Investors expecting growth in Asia have the option of investing in the Sygnia Itrix Japan ETF as well as the Satrix Emerging Market ETF, which is mostly invested in Asia. The SYGUK ETF offers investors exposure to the pound.
This ETF invests in nine European economies, with the French and German economies taking up over 60% of this ETF. The Netherlands, Spain and Italy also have some representation, although much less than that of Europe's economic powerhouses. 50 European companies, many of them household names around the world, are represented in this ETF.
Financial companies continue to dominate this ETF, but non-cyclical consumer goods have been dethroned by industrials since we first featured this ETF in 2017. Exposure to information technology has more than doubled in the past two years, from 5% in 2017 to 10.4% today.
Galileo Capital's Warren Ingram thinks this ETF could provide diversification for an offshore ETF portfolio.
"SYGEU is an interesting investment option. We think the Euro area is offering better value than the USA at the moment. While investors are rightfully concerned about the Euro region, we believe there are investment opportunities for savvy investors."
Ingram says this ETF should be considered in relation to the SYGWD and S&P500. "You can use it to balance your portfolio to gain more exposure to an undervalued region. For instance if you own SYGWD already, you can add SYGEU to gain additional exposure to the Euro markets. Similarly if you only own the S&P500, consider adding the SYGEU to balance your portfolio away from the USA."
However, says Ingram, he prefers this ETF as part of a bigger offshore portfolio.
ETF name

Sygnia Itrix Euro Stoxx 50

JSE code

SYGEU

ETF issuer

Sygnia

Issue date

10 October 2005

Total investment cost (TIC)*

0.86%

ETF benchmark

EURO STOXX 50 Index

Tax-free savings account

Investment allowed

ETF major holdings

Find the complete list here.

Market cap*

R2.2bn

Performance

1 year +2.7%

3 years +20.0%

5 years +22.5%


10 years +92.5%

Dividends*

2.25%

What we like

An opportunity to invest in European economies and gain some exposure the euro.
*2019
[simple_tooltip content='Meet the Just One Lap team at these free live events']Upcoming webinars[/simple_tooltip]
Click here to meet the Just One Lap team at one of our live, free events.
Subscribe to Just One Lap