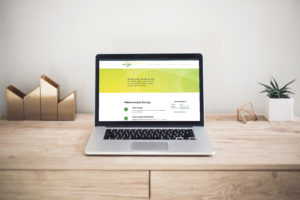 Identifying the right medical aid for your needs can be as frustrating as trying to solve a Rubik's cube for the first time. It's never clear exactly what is covered in a particular plan – at least not in plain English.
This blog post takes a closer look at the important things one needs to consider before deciding on a plan. 
When we were looking for medical aid, we kept the following in mind: 
How much we can afford to spend on a medical aid

Which hospitals are close to our home and our parents' home in the East Rand

The current size of our emergency fund

Our living expenses – especially primarily expenses we can't change at will, such as rent, school fees, etc.

Our current medical needs and general health
Our first consideration is how much can we afford to spend on medical aid. This helped us eliminate plans that are beyond our reach. We looked mostly at entry-level options like hospital plans, and fortunately for us, both my partner and I are in good health. We rarely need to go to the doctor, and our son is covered comprehensively on a separate plan.
 Almost every entry-level plan comes in a pair: The normal plan and the network plan. The network plan means that we would enjoy cover for a specific hospital network, and limited or no cover for hospitals outside this network. A network plan is usually slightly cheaper than the normal plan, but has the same benefits.
We live in Joburg and our parents are in the East Rand. If the hospitals in the network plan were close to both our homes, we would include the plan in our shortlist. If not, we would ignore it. 
Medical aid plans also differ in the amount of savings you have available to use for other medical expenses the plan doesn't fully cover. We considered the size of the savings plan and the funds we have available in our emergency fund. If the plan's savings allocation was less than the reserves in our emergency fund, we took that option off the table.
The last deciding factor was value, and we looked at how many doctor, pre- and postnatal visits we would get in a year. 
We will revisit this process as our circumstances change. We will also review it every year because, just like shopping for car insurance, we want the best cover we can afford at a lower price.
---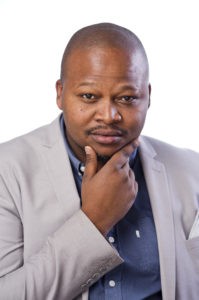 Njabulo Nsibande is a Just One Lap user-turned-contributor and a founding member of an investmentAn asset or item that is purchased with the hope that it will generate income or appreciate in the future. In an economic sense, an investment is the purchase of goods that are not consumed today but are used in the future to create wealth. In finance, an investment is a monetary asset purchased with the idea that the asset More club. His "Cash Club" blog details his experiences balancing the financial obligations of a young parent with his investment aspirations.
Follow Njabulo's journey here every month. You can also follow his trading journey by listening to his Village Trader podcast.
Find him on Twitter: @njabulo_goje.
---
---
Cash Club blog
Meet the Just One Lap team at these free live events
Click here to meet the Just One Lap team at one of our live, free events.
Subscribe to Just One Lap