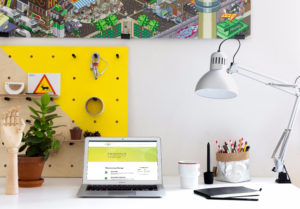 Two generations of women are facing two very different challenges to the same problem – navigating their way towards a comfortable retirement.
Yesterday
Our mothers and grandmothers are part of a generation where, more often than not, financial literacy has been the domain of men – how and where money is invested was determined by their partners. As women tend to live longer than men*, this lack of financial know-how poses a real threat to those women who never had to manage their life savings. Retirement planning doesn't end once your savings have been invested in retirement products. Changes in circumstances, such as your health, means increased medical costs that necessitate a regular financial review to ensure you're managing your money in the best way possible.
Today
If we fast-forward to a new generation of working women, the promise of a comfortable retirement is still a pipe dream for many. Today, financial literacy has been democratised, but we face a host of other challenges. A lack of gender parity in the workplace means a lower income for many women, taking a career break to raise children means a break in income (and leaves the career ladder and salary growth in limbo), while family responsibilities tend to take regular scoops out of the savings pot.
This 2018 survey by 10x found that 40% of female respondents don't have any form of retirement savings. In a country where four out of 10 marriages end in divorce, many women find themselves in dire straits when their plan for retirement was to spend their golden years supported by their partner's retirement savings. To make matters worse, the average age for women to get divorced is 40 years – which, if you have to start from scratch, can be immensely difficult financially.
How to ensure a comfortable tomorrow
I once asked my mother for retirement advice. Her answer was quite simple, (although it struck a nerve) husbands should teach their wives how to be widows. Talk to your partner about your retirement planning, ask your parents about their plans and share your knowledge with them. If your partner is the sole breadwinner, take a vested interest in where and how the money is invested. Take considerations such as a higher life expectancy into account when planning for retirement. And to all the single mothers, working mothers, sisters, wives and singletons out there – remember, every contribution, no matter how insignificant it might feel today, adds up.
*Stats SA 2018 estimates report a life expectancy of 67.3 years for women and 61.1 years for men.
---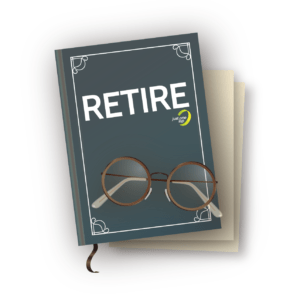 Saving for retirement is the biggest investment most of us will ever make. Sadly, it can also be very complicated. In this monthly blog, we try to answer some of the retirement questions we hear most often, ranging from which products are best suited to different circumstances to efficient tax treatments. Words by Carina Jooste.
---
Retire blog
Meet the Just One Lap team at these free live events
Click here to meet the Just One Lap team at one of our live, free events.
Subscribe to Just One Lap