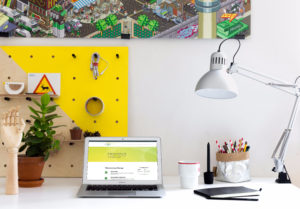 With 2019 wrapping up, many nine-to-fivers are also clocking out from a lifetime of employment, which introduces the very uncomfortable question: Now what?
Dave Crawford, a retirement training expert from Planning Retirement, has been guiding individuals through this question for the past 30 years. We asked him to share the top three issues with which these individuals—who are on the cusp of retirement—grapple.
First up is choosing the right annuity. "This is a very big and very underrated problem, as the products are sophisticated and complicated," says Crawford.
A living or guaranteed annuity?
A minimum of two-thirds of your RA or pension fund savings must be converted into an annuity upon retirement. There are two types of annuities: living annuities and guaranteed annuities. A living annuity is an investment-type product. You can decide where to invest your money, and when you pass away, your heirs inherit any remaining capital. A guaranteed annuity is an insurance-type product. It guarantees a predetermined income for the rest of your life. When you pass away, your policy expires and the remaining capital won't get passed on.
"They say if you don't know what you are doing, a living annuity is a bad place to make mistakes. There is a genuine possibility of money running out before the pensioner dies. These have no guarantees of any kind and are extremely vulnerable to high operating costs and poor investment performance."
In terms of annuities, Crawford believes guaranteed annuities are often a sensible option for those who aren't confident in the investment space, as they require no special skills to manage. They are guaranteed to continue paying pensions until the longest living member of a couple dies. "Guaranteed annuities are also guaranteed not to reduce."
How long will that pension last?
If you're invested in a living annuity, your annuity's longevity depends on a series of factors. If investment costs are high and returns are down, your available pension will be negatively affected. "If you understand how it works and if you are prepared to cut your income when your capital doesn't grow, then its no problem. But because investors are free to choose an income of between 2.5% and 17.5% of their capital each year, they can easily draw more when they should draw less."
On the other hand, a guaranteed annuity guarantees an income for the duration of the pensioner and spouse's life.
Who can I trust to invest my pension?
Crawford's advice is to consult a registered financial service provider – and then to get a second opinion. As with any investment, the associated fees should also be considered. "An advisor placing a guaranteed pension earns a once-off fee payment. This can vary between 0.5% and 1.5% of the capital." Fee payments for advisors of living annuities are anywhere between 1% and 0.5% of the capital – but are paid annually for the duration of the contract.
---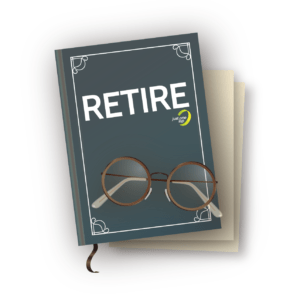 Saving for retirement is the biggest investment most of us will ever make. Sadly, it can also be very complicated. In this monthly blog, we try to answer some of the retirement questions we hear most often, ranging from which products are best suited to different circumstances to efficient tax treatments. Words by Carina Jooste.
---
Retire blog
Meet the Just One Lap team at these free live events
Click here to meet the Just One Lap team at one of our live, free events.
Subscribe to Just One Lap