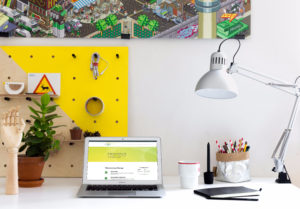 Medical aid is non-negotiable when we reach our sunset years. This post looks at some realities our savings might need to cover, and how to determine our retirement savings number for medical care.
As with most things money, don't be late.
Late-joiner fees apply when you join a medical aid after the age of 35 or if you had a break in membership for 3 consecutive months or more. To calculate the late-joiner fee, the provider uses a formula using your age and years of creditable coverage to determine your penalty band.
| | |
| --- | --- |
| Penalty bands | Maximum fee levied on top of your monthly contribution |
| 1 – 4 years | 5% |
| 5 – 14 years | 25% |
| 15 – 24 years | 50% |
| 25+ years | 75% |
Some caveats:
The late-joiner penalty does not apply to individuals

who belonged to a scheme prior to 1 April 2001.

To our international friends – medical aid cover outside of South Africa is not accepted as previous medical aid cover.

The penalty only applies to the risk part of your medical aid cover, not your personal savings account.
Don't expect pensioners' discount.
You will pay the same as everyone else. The upside is that—if you don't have to pay a late-joiner penalty on top of your monthly contributions—you also won't have to pay more than everyone else.
Some medical aids do offer a discounted rate for lower-income groups, but these plans can be exceptionally restricted in the services you can access.
You will not be a spring chicken.
The plan you're on as a 30-year-old might not suffice when you hit 65. A more comprehensive plan comes with a higher price tag, but also buys you more assurance. Think chronic medication, hearing devices, a fancy wheelchair, or the cost of home care services.
A 2020 study determined that in the United States, the annual average health care costs of a 65-year-old will nearly be triple the medical expenses they had during their twenties or thirties.
These are all realities that might take center stage during our golden years.
How much do you need in your retirement kitty for medical aid then?
Our friend and math maestro, Stealthy Wealth, dedicated an entire blog to calculating your financial freedom number. The same principle can also be used to calculate the number your future self would need to ensure access to good medical care.
The rule of 300 is deliciously simple. Simply take your current monthly expenses—in this case your medical aid premium and average out-of-pocket expenses—and multiply it by 300.
This was the easy part. The biggest challenge here is to determine how much of a buffer you want to add to that number, especially considering all the realities mentioned above. Be real, investigate your family history or play it safe with a ballpark figure.
And this is where I would like to share my favourite piece of financial advice: In episode 96 of The Fat Wallet Show, a listener shared that the best financial advice he received is to invest in your health and well-being throughout your life. Lifestyle diseases are expensive, unnecessary and largely avoidable.
---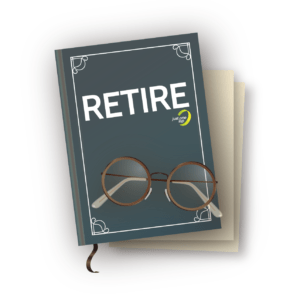 Saving for retirement is the biggest investment most of us will ever make. Sadly, it can also be very complicated. In this monthly blog, we try to answer some of the retirement questions we hear most often, ranging from which products are best suited to different circumstances to efficient tax treatments. Words by Carina Jooste.
---
Retire blog
Meet the Just One Lap team at these free live events
Click here to meet the Just One Lap team at one of our live, free events.
Subscribe to Just One Lap