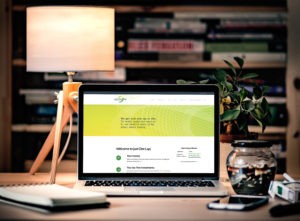 The best advice in life usually comes from someone who's been there, done that. The same applies to retirement. If you're still far from retirement, talk to your parents, an uncle or aunt about their retirement savings journey. Sure, the type of products one can invest in changes, but the essence of retirement planning will always stay the same – and that is to save smart.

"One tax benefit per person – not per product."
Close to retirement? One retiree wants to stress that the tax-free benefit you'll receive on the first R500,000 only applies to one retirement product. For example: if you have a company pension, a preservation fund and a retirement annuity, the exemption applies to the amount of R500,000, not to R500,000 on each product.

"Start early."
A 2014 study has shown that more than half of retirees wished they started building their retirement nest egg earlier – when you start early with a smaller amount, you end up with more than someone who started later but with a larger amount. When time is on your side, compound interest truly is the 8th wonder of the world.

"Put yourself first."
Good health is your biggest asset. A Fat Wallet listener who is already in retirement suggested that if you're close to retirement age and work stress is taking its toll, call it quits. The extra bit of income gained in the three or two years prior to retirement might not be worth the physical or emotional stress.

In this podcast, a listener shared that the best financial advice he received is to invest in your health and well-being throughout your life. Lifestyle diseases are expensive, unnecessary and largely avoidable.

Another nugget of advice we received from a listener is the importance of having a good medical aid. "Review your medical aid options when you're planning for retirement – get the best you can afford."

"It's nerve-racking."
Purchasing big-ticket items like a house or a car is nerve-racking. However, buying an annuity with your retirement savings can be equally as distressing – if not more so. If you're close to retirement do the homework in advance, run the numbers and get financial advice from someone you trust – being empowered with the right knowledge and know-how, will go far.

See different financial advisors before you commit to one. "We approached a bank and four advisors before we decided on the right individual to guide us throughout this journey," adds another listener. Investing your retirement savings isn't a once-off event. If you're using a financial advisor, keep in contact and be actively involved in every decision.

"Stay away from the nest egg."
Changing jobs? Don't cash out your pension fund during a career change – transfer it to an RA or provident fund. The short-term relief the cash might bring also brings with it unpalatable tax penalties and the loss of future returns. Remember, the tax you pay on the withdrawal also takes away from the money exposed to compound interest.

"Life happens."
Evaluate your retirement plan every couple of years. Divorce, retrenchment and health issues are just some of life's little surprises that might derail your retirement goals. Be flexible, but always on track.
---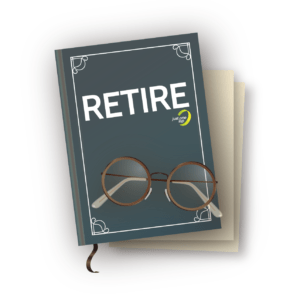 Saving for retirement is the biggest investment most of us will ever make. Sadly, it can also be very complicated. In this monthly blog, we try to answer some of the retirement questions we hear most often, ranging from which products are best suited to different circumstances to efficient tax treatments. Words by Carina Jooste.
---
Retire blog
Meet the Just One Lap team at these free live events
Click here to meet the Just One Lap team at one of our live, free events.
Subscribe to Just One Lap