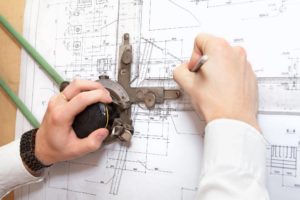 The Absa Capital S&P GIVI Financial 15 ETF is a strange beast. While the name creates the impression that the ETF is invested in South Africa's world-class banking and financial services sector, the largest chunk of the ETF is invested in property. Financial and insurance services come in second and third respectively, with a smattering of industrial goods and services thrown in for good measure.
The odd sector exposure can be chalked up to the ETF's smart beta methodology. Firstly, the ETF invests in companies with low volatility. With brick and mortar assets and the potential for steady rental income, an index that aims to lock out volatility could do worse than property.
Companies are only included if they have a market capitalisation (number of shares times by the share price) of R10bn. In addition, the companies in the index must trade an average of R15m per day. The index excludes preference shares, typically issued by banks.
Despite the ETF's nearly 35% real estate exposure, only three non-retail companies take up 42% of what remains. Like some Old Mutual, Investec and and Remgro with your property? This ETF is for you. Prefer something a little less… manic? Steer clear.
ETF name

Absa Capital S&P GIVI Financial 15 ETF

JSE code

GIVFIN

ETF issuer

Absa Capital

Issue date

15 June 2009

TER*

0.18%

ETF benchmark

S&P GIVI SA Financials Index

Tax-free savings account

Investment allowed

ETF major holdings

OLD MUTUAL PLC, Remgro, Investec PLC, Intu Properties, Investec LTD, Brait, Growthpoint, Capital & Counties, Redefine Property. Download the full list here: GIVI SA Fini 15 ETF.

Market cap*

R52m

Performance

1 year +2.9%

3 year -7.4%

5 year +25.6%

Dividend yield

1.8%
*17 October 2017
Upcoming webinars
Click here to meet the Just One Lap team at one of our live, free events.
Subscribe to Just One Lap