We can finally move our tax-free accounts – in theory. In this week's episode, we consider the curious case of Rama, who is getting properly shafted in their tax-free account. We use their misfortune to help you work out whether you should be moving your tax-free account. We also issue some warnings about being on the front line.
We have very unflattering things to say about Old Mutual. By sheer fluke, three listeners wrote us about three different ludicrously expensive Old Mutual products. Aside from the actual fees you pay on these products, you are also robbed of your peace of mind. Even people who made all the right choices to provide for retirement have come out behind because they were sold products that didn't have the investor's best interests at heart.
If you suspect you are holding a product that isn't 100% geared to benefiting you, do something about it today. How do you know? Check your fees. There are very few financial products these days that cost more than 1% per year. Just to be clear, that's a percentage of your total investment.
We also offer some ideas to a listener who feels out of control of his retirement savings. We explain how understanding your regional exposure, sectoral exposure, fees and asset allocation can help you plot a way forward for your investment lifetime.
---
---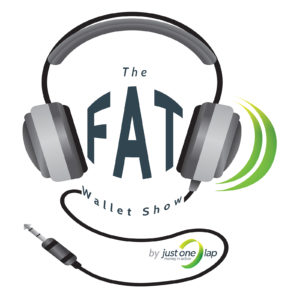 The Fat Wallet Show is a no-nonsense personal finance and investment podcast hosted by Kristia van Heerden and Simon Brown. Every week we answer questions by a growing audience of finance enthusiasts. Submit your pressing money and investment questions to ask@justonelap.com.
---
Upcoming webinars
Click here to meet the Just One Lap team at one of our live, free events.
Subscribe to Just One Lap