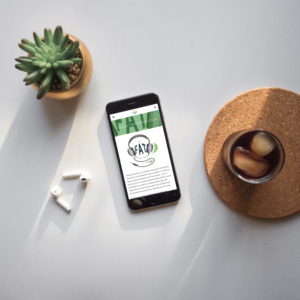 Tax is probably the only thing I managed to get right about my finances when I first started working. I had no idea what was going on, but I was sufficiently scared of the government to pay someone else to deal with it. The R800 rebate I got that year might as well have been a million bucks. I didn't understand at the time why I was getting the money, but I was happy to roll with it.
If you've never filled out a tax return form, this is the tax year to start. If you're worried that you left it too long and SARS might take your things, pay someone to help you. A small fee paid to a tax professional is worth your peace of mind.
Whether you like it or not, tax is much part of your financial planning as inflation and bank fees. You can hate it, but you still have to do it. Spend a little time on it and you'll probably come to enjoy becoming efficient at it.
If you'd prefer some guidance, we've heard great things about Tax Tim.
---
---
Win of the week: Zakithi from The Fat Wallet Community. Our community wizard Kay asked, "What's the one thing you did this week you're proud of or that made life better?"
Zakithi said, "I am planning +preparing weekly menus for my family. More time with my kids+relaxing 😍"
---
Clean swearing bleeped out show is below.
---
Nico wants to know when to call it quits.
I bought some Warren Buffet and an Emperor International Baskets through Easy Equities.
I have learned not to make assumptions like, if the bundle is called Warren Buffet, it should perform more or less like the namesake.
I'm trying to be patient in my investments, but these two bundles are falling fast! I can't take it anymore! Warren Buffet is down 18.64% and Emperor down 13.83%.
When can I admit I made a mistake, cut my losses and try again, or should I close my eyes and stick it out (please don't tell me the second one).
---
Liam wants to know our reasoning behind investing our RA rebates in tax-free savings vehicles.
I have noticed that you talk a lot about investing into RAs and then taking your tax rebate and investing this in your tax free savings account. I find this an interesting concept, I have always worked on the basis of investing the rebate in the RA and thus effectively compounding the tax rebate as I will get a further rebate on that. Could you please explain the logic behind investing the rebate in tax free savings rather, I am very new to tax free savings and have not given enough thought to how to best utilise them.
---
Gerhard
I've opened TFSAs for my three-year-old twins and I would like to add the maximum to
their TFSA before the end of Feb 2019.
I was thinking (and pls confirm if you agree):
---
Dominic is about to get some money.
I am 25 years old and just entered the working world. I have an emergency fund in place in a flexible Capitec account and no debt. I try to live as cheaply as possible (but sticking to the structuring your paycheck suggestions is hard at my income level and age). I have been actively saving and have a provident fund at work that I contribute the maximum towards.
I am about to inherit some money from a trust that will be maturing that I estimate will be around R325 000.00.
I don't have a RA yet but I am thinking about going for the 10x one after doing some research and listening to your debates about it.
I would like to move my emergency fund into a 32 day notice at another bank as Capitec doesn't offer them – probably FNB as I would get around 6.65% on it which is second best from my research without having the hassle of the Nedbank (6.75%) private bankers trying to convince me to bank with them.
I haven't got a tax free savings account and I've only recently started scratching the surface of this idea of ETFs and tax free accounts and what not.
At my age what would you recommend I do with this money? I suspect in due course over the next 2-5 years I will be looking at things like paying for a wedding and buying a house (even though everyone says this is a bad idea, I haven't quite made up my own mind about it so I would like to keep my options open).
---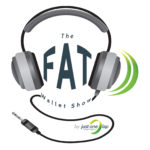 The Fat Wallet Show is a no-nonsense personal finance and investment podcast hosted by Kristia van Heerden and Simon Brown. Every week we answer questions by a growing audience of finance enthusiasts. Submit your pressing money and investment questions to ask@justonelap.com.
---
Upcoming webinars
Click here to meet the Just One Lap team at one of our live, free events.
Subscribe to Just One Lap