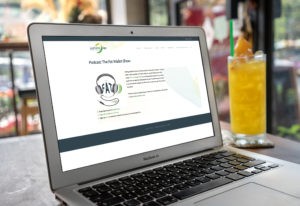 When you're just starting out on your investment journey, dividends seem like much ado about nothing. That's because dividends get paid per share. If you don't have many of those, dividend amounts can be laughably small. It's hard to get excited about R25.
However, long-time rich-ass shareholders will tell you dividends become way more fun the longer you invest. It's a good idea to have your dividend strategy in place while you're only getting a R25 twice a year. In this episode, we share some options for your dividends.
---
Sheldon from Twitter
When looking to invest in equity with the aim of receiving dividends. How much should the price action influence your decision? I.e. if price action is bearish/flat but the equity pays decent dividends, how does one ensure they don't lose money.
---
Morore from The Fat Wallet Community
What is the best strategy for reinvesting dividends within a TFSA? Do you reinvest in the ETF that paid out? Do you use the dividends to buy the cheapest ETF at the time within your portfolio? To keep the "right" balance, do you reinvest them in terms of your predetermined allocation strategy?
Caroline
I was using the strategies above, but then I decided to reinvest the dividends back into the ETFs that earned them to get a better idea of the ETFs overall performance.
---
Cleaned bleeped show is below.
---
Win of the week: Gerard has a tip on avoiding the huge spreads on EasyEquities.
On the Buy screen where you fill in the amount you want to buy, click on "What's been happening to STX40 in the market".
This will show you a graph, and three prices – Last Price, Selling At, Buying At. You want to make sure your Last Price and Buying At price are close together. If Buying At is much more expensive than Last Price, then odds are the Market Maker is offline, and you should rather come back later and try again.
EasyEquities is not a perfect system, but it is cheaper than most… just don't get burnt with this annoying thing.
---
Tash
I had an opportunity to work in Germany and have been here since 2012 on a temporary residence permit.
I'm on the compulsory pension system and have an RA to squeeze the tax man back. I plan to be here for the long run, but home is where the heart is and I would want to spend lots of time in South Africa when I retire.
I've opened a TFSA with EasyEquities in 2018, because we don't have such a wow savings initiative in Germany. Here the tax man does his best to grab deep into your wallet at every opportunity.
That said I want to have a long-term savings plan in South Africa. German interest rates are laughable and the savings plans are even worse. I listened to Simon's recent lecture at the JSE and one of the first things he explained about the TFSA is that you have to be a South African resident. The term "South African resident" is coming under scrutiny with the new emigration laws.
Will my TFSA be valid and inviolable if I remain a South African citizen, with a residential address ?
I maxed out my 2018 contribution and plan to do the same till I hit the R500,000 limit.
What implications are there for a TFSA if you spend most of your time outside South Africa and your main income is earned in Germany?
---
The Bank's Cash Cow
I've gotten myself into a debt hole, and it's completely my own fault.
I'm trying to figure out which one I should pay off first, and if i should consider debt rescue.
I thought I should pay off credit card, then motorcycle, then college, then car.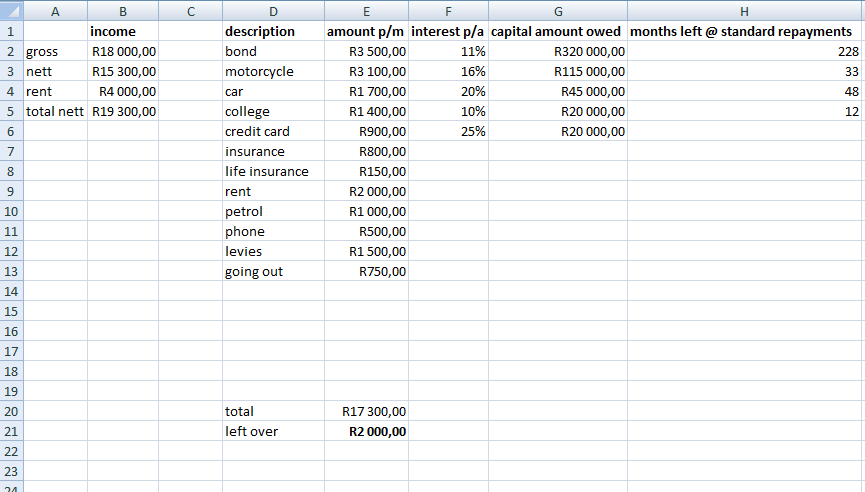 ---
Gerard
I watched a lot of Simon's trading videos in 2016. I wasn't planning on trading, just thought I might learn some stuff. Using Simon's Lazy System, I back-tested some of the things I hold, and the signals there are pretty clear for when to sell. It probably would've have meant that 2018 would've been a positive year for my TFSA.
In one or two of the videos Simon states that when he hits 100K in his TFSA, he will start trading in the Tax free account.
I'm now interested in starting to trade my TFSA, but there is an alarm bell going off in my head:
Why does Simon, who is an experienced trader, not trading his TFSA and recommending that it's probably better not to ?
---
Sarah
If you want to sell some of your shares, to the precise degree that you can get R40,000 of capital gains in a year, and no more: How do you know how many shares to sell?
The online platforms will give you a form AFTER 28 Feb telling you how much capital gains you had on that year's sales, but that is too late to inform your selling decision.
In Cape Town, rental prices on average increase by 10% per year. House prices (excluding the Atlantic seaboard) increase at more like 6%. What does this mean for rental prices 10 or 20 years from now? Does it mean that renting will become inhibitive at some point? Do you think the market will balance itself?
You mention that moving in a bit early and paying occupational rent before the transfer goes through. Can you explain a bit more why that would be a beneficial thing to do? My guess is that if you move in a month or so before the transfer goes through and you discover things like leaks, cockroaches, etc. it will be too late to change the terms of sale at that point anyway, due to the 'voetstoots' understanding.
---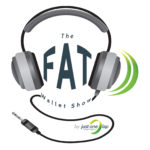 The Fat Wallet Show is a no-nonsense personal finance and investment podcast hosted by Kristia van Heerden and Simon Brown. Every week we answer questions by a growing audience of finance enthusiasts. Submit your pressing money and investment questions to ask@justonelap.com.
---
Subscribe to the Just One Lap weekly newsletter here