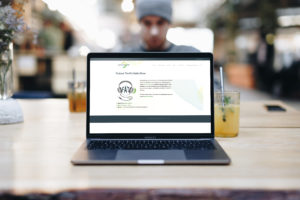 This week, Ben inspires us to delve into how ETF units are priced. A recent presentation of our favourite five concepts made me realise how far removed share prices are from the companies whose shares we buy. After the initial public offering (IPO), what happens to the share price can be entirely unrelated to the business.
When we talk about how ETF units are priced, we refer to the net asset value (NAV) or the "fair price" of the ETF. However, NAV in ETFs have nothing to do with the NAV of the companies represented in the ETF. This is confusing, no?
In this episode, we use our price-weighted index as an example to illustrate how ETF units are priced. We talk about how much of the pricing model is science, how much is whimsy and where ETF issuers actually make their money.
---
The bleeped version is here.
---
Ben
When is it a good time to sell an ETF? On EE it seems that you can only use a market order and sell at the particular unit price at that point in time. They have no option for a limit order. Would you say this is a major issue, in that you are forced to take the price right then.
Is it better to wait and buy at an opportune time each month as opposed to a monthly debit order that will buy at a unit-price that may be suboptimal?
How often is an ETF re-priced? Is this only done once a day at a particular time?
---
Win of the week: Richard
I upgraded the service plan to a maintenance plan so I was covered, which cost R10k for 5 years. Worth it.
I noticed that during services they didn't seem to do much. Oil change here and there, maybe a spark plug. I got the feeling it was built to cost them nothing to service for five years.
Then the service plan expired. To extend it for a year was R15k. So five years for R10k and 1 year for R15k? That seems weird.
I didn't extend and paid for my next service. A couple months ago I noticed it was using a lot of oil. Like 1 to 4 pints per refuel. Asked them to check a few things out.
That's on a car with 73000km on it. They added almost a rand per km. If I saved R1,000 per month it would take me five years to pay it off. That's more than the fuel bill over the same period. That's a great addition to my child's school fees. Or a nice holiday. Or a nice anything that will leave me with something better than what I had a year ago.
---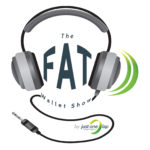 The Fat Wallet Show is a no-nonsense personal finance and investment podcast hosted by Kristia van Heerden and Simon Brown. Every week we answer questions by a growing audience of finance enthusiasts. Submit your pressing money and investment questions to ask@justonelap.com.
---
Subscribe to the Just One Lap weekly newsletter here