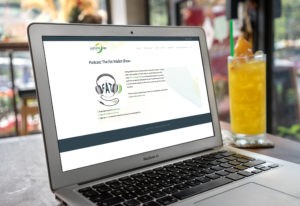 In honour of Christmas this Friday, this week's episode is the first ever Fat Wallet fairytale, written by Suzanne for her daughter Nina. 
Happy Holidays, everyone!
---
Win of the week: Suzanne
I just want to say thank you for the great work that you are doing. I know that we as a society tend to use the word EMPOWERING quite loosely, but there is no better way to describe how I personally have experienced this whole journey into personal finance. I also feel it has made me a better parent to my kids – that can now guide and empower them on their own road to financial independence. 
I attach a little Christmas Fairytale I wrote for my daughter,  that I hope you will enjoy – and as a little ode to a Fairy Godmother that you may recognize……
---
Listen/download here.
Subscribe to our RSS feed here.
Sign up here to receive an email every time a new show goes live.
The bleeped show is below.
---
A CHRISTMAS FAIRYTALE FOR MY DAUGHTER
As smart as a whip, and with a feisty personality to match,
Princess Nina was considered by all to be quite the catch.
But frowns of worry have been darkening her day,
For on the eve of her sixteenth birthday, she was unsure of her way…….
"OH", she cried, while munching on her two-minute noodles,
"This world has to offer me oodles and oodles,
Yet I am unsure of what I need to do!
I know I am a Princess, and being one too,
Cinderella and Rapunzel I should probably like you,
And don't forget Snow White, she is in the mix too."
"But, being rescued has never really been my vibe,
I think I am more part of the Katniss Everdeen tribe.
I wear my hair in a bob, and can really whack a hockey ball,
I don't really mind people, but love dogs more than all."
"I have no desire to be rescued by a prince,
To me that sounds about as appealing as a bowl of pets mince!
I don't want to toil away my days in some remote castle tower,
I want to learn Korean, travel the world and find my own Power!"
It was then that it happened, in a flash she appeared,
The extremely tall fairy godmother, all mothers-in-law feared…
She was known through the land from north to south,
For her sensible advice ….and her potty mouth.
"Girl"she exclaimed, "I heard your pleas,
And I think you are cooler than the fucking bee's knees,
So in your future there will be no dwarfs, prince's or even a count…..
What you get is a Tax Free Savings Account.
With the whip of her wand, she quickly set about,
to set up an Easy Equities TFSATax Free Savings Account. A fully tax-free investment account is limited (as at 2021) to R36,000 a year and R500,000 lifetime limit. Only certain ETFs are eligible for this product. These posts are a good place to start: Video: Everything ETFs and tax-free OUTstanding money: Saving tax free Wealthy Maths: The impact of tax-free investing Podcast: Your first tax-free investment More account….
"That is it", she cried," my magic is done!"
"Now, my dear princess, starts all the fun."
"You will go out into the world, and chase those dreams!,
But you will also be smart, and live within your means.
You will graft at your craft, and your joy will be astounding,
You will also be saving a shitload, and experience the magic of compoundingThink of compounding as money babies. When you save or invest, you earn interest or dividends on your money. When you put the interest of dividends back into your account, the next time you earn income, you'll earn on the money you originally put in, as well as the money you earned from that money. Compounding is the easiest way More."
"This blessing and wisdom I bestow upon you,
Is not one to be horded, but for you to share with other princesses too.
So should Cinderella come crying about her boring days,
Or Rapunzel curse about her man's whoring ways……."
"You can exclaim: "Girl, I hear you cries,
so let me sort for you, the truth from the lies…..
You don't need to live your life as prescribed,
Where fate is fate, and choice is denied.
You don't need a blesser, or a large inheritance amount,
You need a Tax Free Savings Account!"
---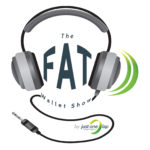 The Fat Wallet Show is a no-nonsense personal finance and investmentIn an economic sense, an investment is the purchase of goods that are not consumed today but are used in the future to create wealth. In finance, an investment is a monetary asset purchased with the idea that the asset will provide income in the future or appreciate and be sold at a higher price. 'Saving' is not the same More podcast hosted by Kristia van Heerden and Simon Brown. Every week we answer questions by a growing audience of finance enthusiasts. Submit your pressing money and investment questions to ask@justonelap.com.
---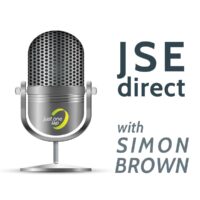 Podcast: Super cycle or just super
dividends
When a listed company shares profits with its shareholders, the cash amount paid to the shareholder account is called a dividend. It's usually expressed as cents per share or, in the case of ETFs, cents per unit. The more shares or ETF units you have, the more dividends you receive. These posts discuss dividends in more detail: OUTstanding money: Dividends More
?
The Fat Wallet Show
Meet the Just One Lap team at these free live events
Click here to meet the Just One Lap team at one of our live, free events.
Subscribe to Just One Lap