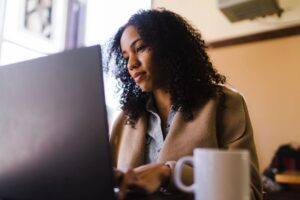 I often hear conversations about personal credit ratings, and a few people have told me that I really should know what mine says, so I went forth to find out more.
In truth I did not really know what a credit record was, let alone what mine would say! I assumed it would tell me what banks and other credit providers are told when they "look into my credit worthiness". And yes, that is what it is, so I'm feeling pretty pleased with myself for sort of understanding the concept and deciding to get my credit record. Surely trusty Google would make this all easy – right?
So I Googled 'personal credit record' and a million sites came up. Most were helpful in terms of telling me I really need to know if I have a bad rating, as this would prevent me from getting credit; but as I don't intend to apply for credit in the near future, it didn't really convince me. However I did learn that if I found a mistake I could proactively take steps to correct it. One site also suggested that it would alert me if I was a victim of identity theft – true I guess.
So I pushed on, as it seemed I should really get this report. But every site wanted to charge me, usually just a one-off fee, and not much, ranging from R29 – R99, but still, I was becoming less and less convinced that I needed this report and then I started using my "beer barometer" i.e. how many beers would this record cost me?
Finally I decided that as I do not intend to buy a new car, house or island any time soon, and I don't use store cards, I would not bother doing this check until I really need it. But I must be honest, I am a little nervous of my own decision and am wondering if I am being really foolish. Do I really need to do this? I guess only time will tell.
In my next column I am going to tell you if and how I survived "Black Monday".
Donna
---
Editor's note:
Even if you're not applying for credit, you should now your score – if only to make sure it is accurate. There is always a chance there is wrong information on the report and fixing that can take time, time you may not have when one applies for credit.
Further, even credit union has to give you one free report per year. TransUnion and VCCB are reputable credit score providers.

---
Money Cents blog
Meet the Just One Lap team at these free live events
Click here to meet the Just One Lap team at one of our live, free events.
Subscribe to Just One Lap