One of the most popular questions is how high can a stock, index, currency, commodity or whatever go? The other question is how low can it go?
Well, the answer is simple.
Make sure you're on the right side of the move and don't expect it to reverse just because it seems to have gone to far.
How high will a stock go?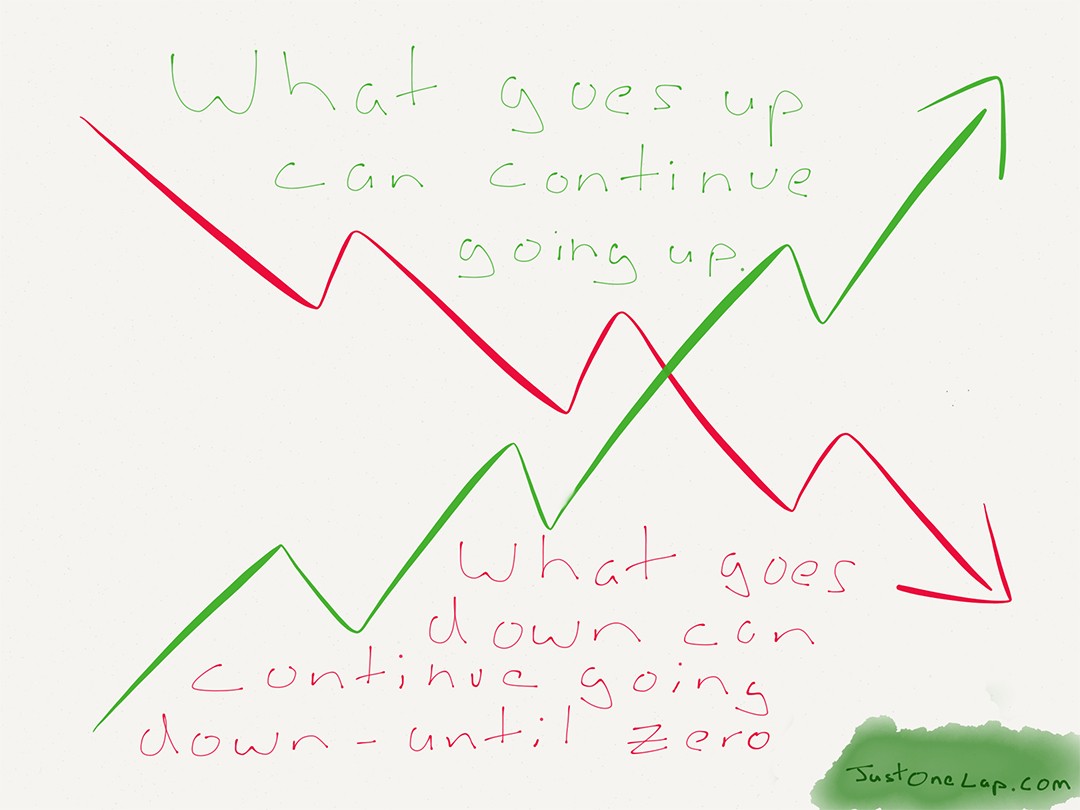 Meet the Just One Lap team at these free live events
Click here to meet the Just One Lap team at one of our live, free events.
Subscribe to Just One Lap