Naspers has been one of the most successful stocks on the JSE in recent years as it returned +60% in one year, +296% in three years, +491% in five years and +2,248% over the last ten years. This has largely been be driven by their 34% stake in Hong Kong listed Tencent.
For much of those last few years buying Naspers pretty much meant you were only paying for their stake in Tencent and all their other assets (such as OLX, DSTV, Media24 and more) were free.
With that in mind the question is if Tencent is fairly valued or has much potential for upside. So in the infographic below we compare Tencent to Facebook. Our conclusion is that relative to Facebook, Tencent is not expensive (especially looking at the ROE, ROI and PE for the two).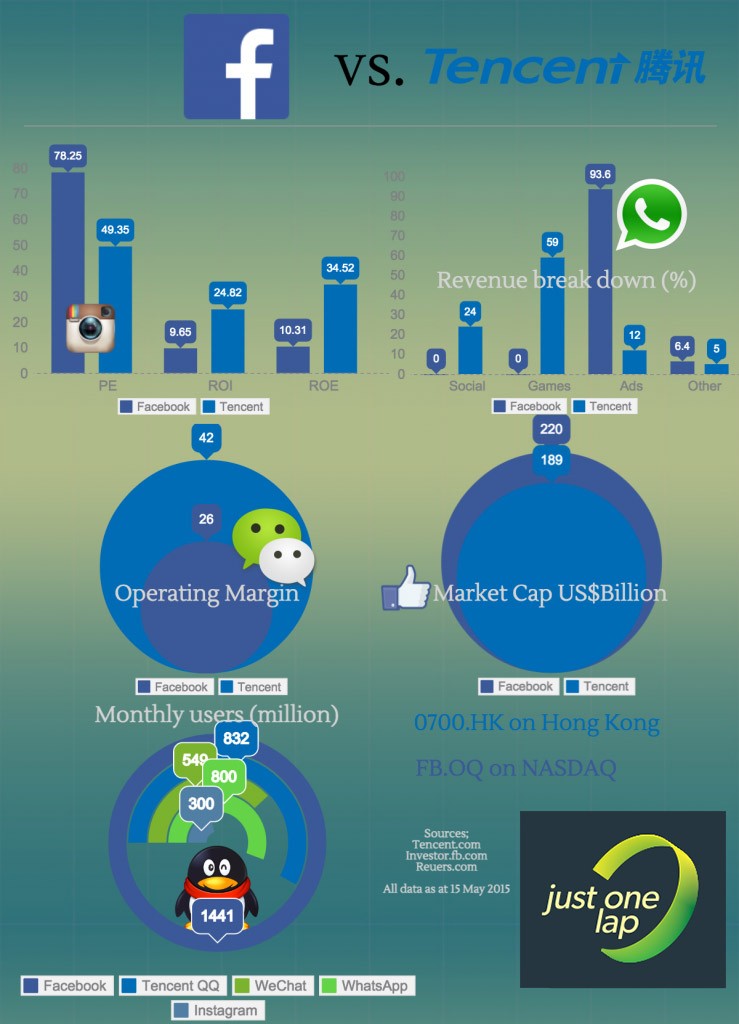 Meet the Just One Lap team at these free live events
Click here to meet the Just One Lap team at one of our live, free events.
Subscribe to Just One Lap