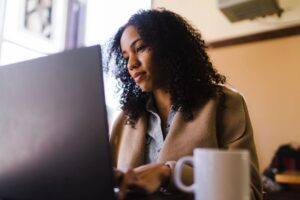 The first important point about this exchange-traded fund (ETF) is that it's listed in New York. The second even more important point is that it's not an ETF as we know in South Africa. Why so? It's actively managed rather than passive. In our understanding this is more listed unit trust than ETF.
So why are we covering an active ETF? A fair question, because as a rule, we would not. But we've had so many questions about this ETF over the last six months that we felt the need to have some answers nice and ready right here.
"Disruptive innovation''?
ARK Investment Managers started life in 2014, founded by Cathie Wood who is still the CEO and portfolio manager. They now have six active ETFs and two passive ones, with the ARK Innovation ETF by far the most popular.
At the core of this ETF is ''disruptive innovation'' which they define as "the introduction of a technologically enabled new product or service that potentially changes the way the world works".
The largest holding at 9.68% is Tesla (a company we all know?) with Teledoc Health the second largest at 6.05%. Teledoc develops and sells telemedicine and virtual healthcare. Roku comes in at third with 5.52%. Roku manufactures a range of devices for streaming (which they also license), and they have an advertising business that streams ads to those devices.
The rest of their Top 10 is listed below. I have to say, sure they're interesting companies, but not really cutting edge in many cases. For example, Spotify with 3.68% just streams music and podcasts?
In many ways, this active ETF has really just tracked Tesla, with the rest of the portfolio mostly under performed Tesla's meteoric run.
Would I buy this ETF? The simple answer is no. I am not a fan of active, and in the tech sector I'd rather have a simple passive ETF, like the 1nvest S&P500 IT, the Satrix Nasdaq-100 or the Sygnia 4th Industrial Revolution.
Fund holdings as at 11 June 2021
9.68% ~ TESLA INC
6.05% ~ TELADOC HEALTH INC
5.53% ~ ROKU INC
4.66% ~ ZOOM
4.44% ~ SQUARE INC
4.12% ~ SHOPIFY INC
3.68% ~ SPOTIFY TECHNOLOGY SA
3.49% ~ TWILIO INC
3.49% ~ UNITY SOFTWARE INC
3.43% ~ COINBASE GLOBAL INC
---
| | |
| --- | --- |
| ETF name | ARK Innovation Fund |
| NYSE code | ARKK |
| ETF issuer | ARK Investment Managers |
| Issue date | 31 October 2014 |
| Total investment cost | 0.75% |
| ETF Benchmark | Active |
| Tax-free savings account | No, offshore listed |
| ETF major holdings | Details here |
| Market cap | US$118billion |
| Performance 1 year | +175% |
| Performance 3 years | +47.7% (annualised) |
| Performance 5 years | +46.3% (annualised) |
| Performance since inception | +33.9% (annualised) |
| Dividend yield | |
As at 11 June 2021
---
---
ETF blog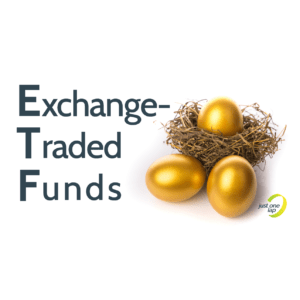 At Just One Lap, we are big fans of passive investment using ETFs. In this weekly blog, we discuss ETFs on the local market and the factors you need to consider when choosing an ETF. If you have wondered how one ETF differs from another, this is where you can find out. We explain which index each ETF tracks, what type of portfolio could benefit from holding each ETF, and how the costs will affect your bottom line.
---
---
Subscribe to the Just One Lap weekly newsletter here