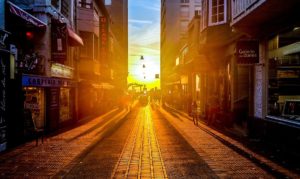 To kick off our first Retire blog for 2022, we've rounded up five important thoughts and insights on retirement planning from the Just One Lap community. This is especially important for those entering the workforce, or those of us who just want to approach 2022 with the best money intentions.
Care about it – even if it feels far away
Retiree Rodney has found that when he speaks about retirement to a younger person, they don't really hear him. It seems too far in the future to care about today. "Younger people think they can always save at a later date, or that they need to have loads of money to start saving. However, you can start with R50. And the earlier the better." You can read more about Rodney's thoughts on saving for retirement here.
Look after your health today
My favourite piece of advice shared by the JOL community comes from this Fat Wallet episode where a listener commented that the best financial advice they had received was to invest in your health and well-being throughout your life. Lifestyle diseases are expensive, unnecessary and largely avoidable.
Remember, life happens
Divorce, retrenchment and health issues are just some of life's little surprises that might derail your retirement goals. Be flexible, but remain on track. Changing jobs? Don't cash out your pension fund during a career change – transfer it to an RA or provident fund. The short-term relief the cash might bring also brings with it unpalatable tax penalties. And that means the loss of future returns. Remember, the tax you pay on the withdrawal also takes a bite out of the cash that could have benefitted from compound interest.
Don't wait on a money miracle to happen
'Re-tired', a retiree we interviewed for this blog post, believes the biggest retirement misconception is the belief that the "money fairies" will ensure you'll retire comfortably. "It's your company pension fund and the odd retirement annuity and endowment you take out over the years that will get you through retirement." Re-tired also warned against being scared of the massive numbers needed to retire comfortably. To some, these numbers feel impossible to achieve and they end up doing nothing. "And don't leave your retirement investment journey solely in the hands of a legacy company or any other financial services provider – it's important to take interest in and be aware of what's happening with your money."
Look out for yourself
Our final thought comes from retiree Gert. He believes there's still a high percentage of young women, mainly non-career driven, who believe and trust that their male partners will ensure that they are provided for in their old age. "And this, whilst many young men would rather spend money on material possessions, thinking that they'll start saving for retirement at a later stage in life." Take matters into your own hands and start to look out for your future self. Remember, there's an entire JOL Community out there to support you in this journey.
---
Retire blog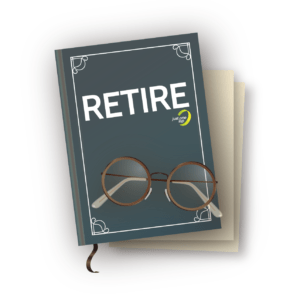 Saving for retirement is the biggest investment most of us will ever make. Sadly, it can also be very complicated. In this monthly blog, Carina Jooste responds to common retirement questions, ranging from which products are best suited to different circumstances to efficient tax treatments.
---
---
Subscribe to the Just One Lap weekly newsletter here