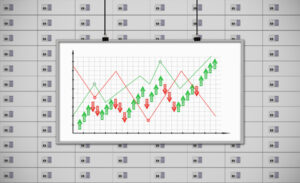 During this Small-Cap Investing Power Hour, Simon and Anthony Clark talked about small and mid-cap stocks. Anthony took a few of these stocks apart and made compelling investment cases (or what I call 'stories').
Over the past year and a half, I've been trading mainly mid-cap and large stocks because I'm using contract for difference (CFDs) to trade – liquidity risk is a big factor when trading CFDs. As a result, my broker limits me to highly liquid stocks and most small and mid-cap stocks fail the liquidity test.
This filter protects me and my broker. But it also takes away a lot of small and mid-cap opportunities. So after the Power Hour I decided to look a little further into these small-cap stocks. However, taking Warren Buffet's wisdom to heart, I stayed within my circle of competence, which is technical analysis. (The decision as to which stocks to buy could be based on fundamental analysis, technical analysis or a combination of both.)
During the session, Anthony Clark used fundamental analysis to break down these investment cases. To me, this makes sense. I can only make an investment if I understand and can track it within my circle of competence. So I inevitably looked at the charts. I wanted to know what the price action looked like if they had such a compelling case.
Building a small and mid-cap portfolio
When looking at the six or so stocks that were covered in the Power Hour, I found that these stocks were either already in an upward trend, or forming what William O'Neil described in his book How to make money in stocks as 'base patterns'. I was intrigued to find that if it wasn't for the liquidity risk inherent in these stocks, I would invest in all of them. Digging a little further I found a handful of stocks that fitted the 'base pattern' description.
I decided to build a small and mid-cap portfolio using technical analysis, basing my entry and exit decisions on a weekly chart. Small and mid-cap stocks can be very volatile, and most of that volatility is nothing but noise. And I find weekly charts to be less noisy than daily charts.
I made up a hypothetical R100,000 portfolio of 20 stocks equally weighted to 5% per stock to guide me in building my portfolio. Each stock has a stop loss which will trigger if the week closes lower than that – in which case I will sell the stock – no questions asked. My stop loss will trail over time on the stocks that run up. So in theory I should be holding rising stocks and if they stop rising they will be sold. The weekly chart will be my guide to when that is.
I will be building this portfolio periodically in my Easy Equities account and buying one or two of the below stocks every month. I'll keep you posted on how it goes.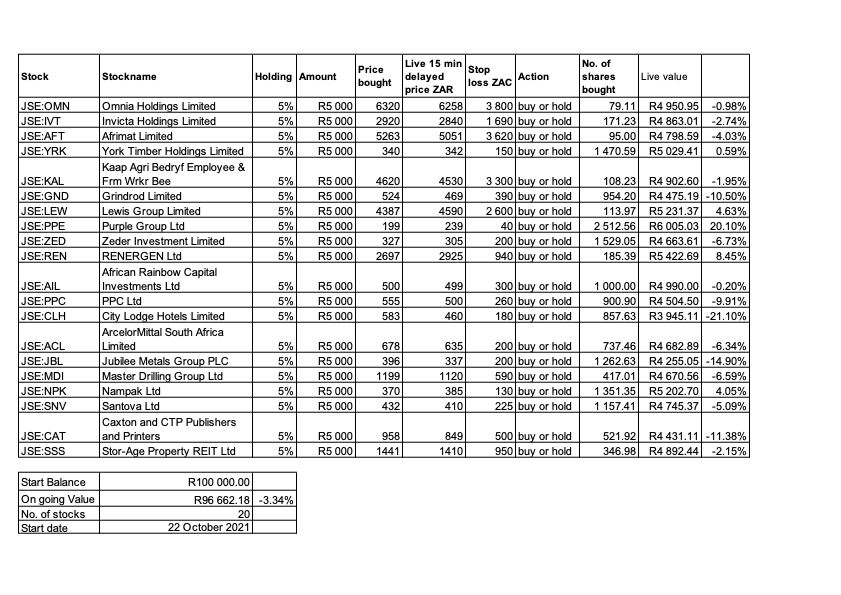 Prices as at 10am Monday 29 November 2021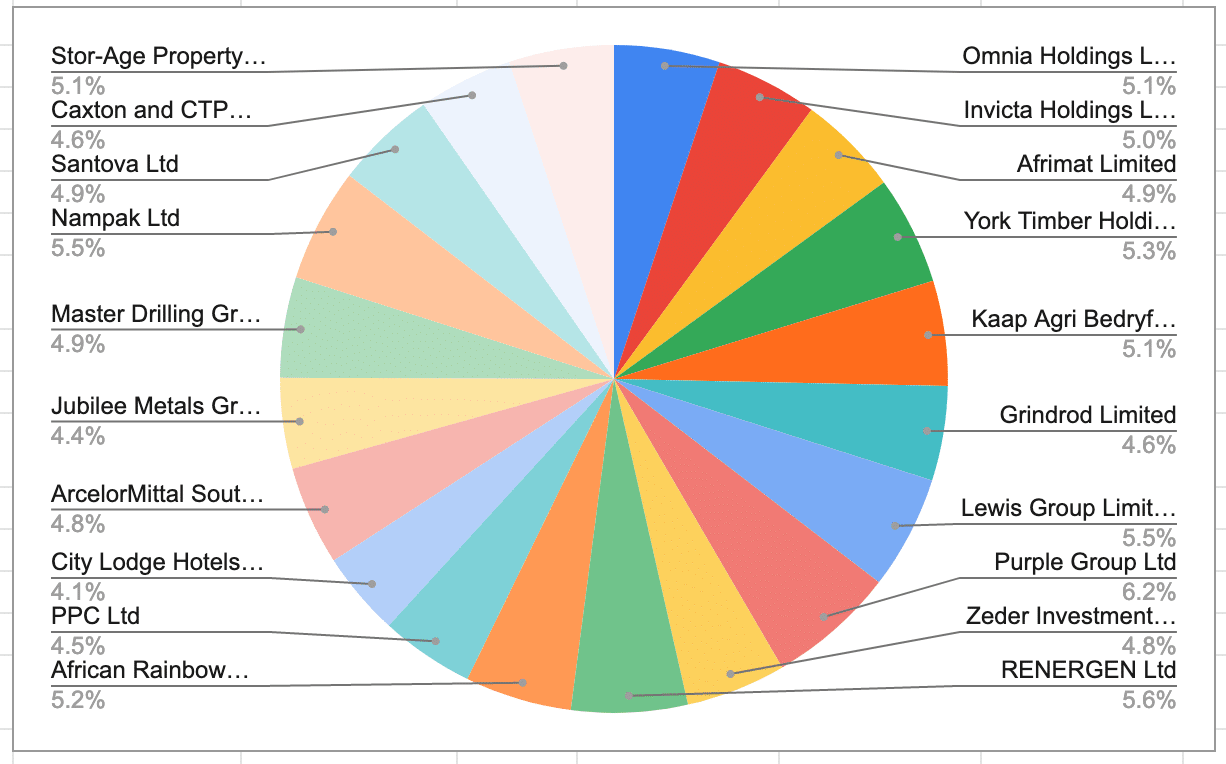 ---
Cash Club blog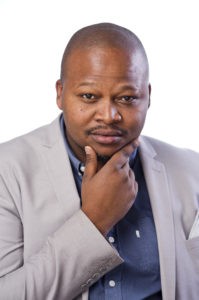 Njabulo Nsibande is a Just One Lap user-turned-contributor and a founding member of an investment club. His "Cash Club" blog details his experiences balancing the financial obligations of a young parent with his investment aspirations.
Follow Njabulo's journey here every month. You can also follow his trading journey by listening to his Village Trader podcast.
Find him on Twitter: @njabulo_goje.
---
Subscribe to the Just One Lap weekly newsletter here