What is gearing and how exactly are contracts for difference (CFDs) used to gear a portfolioIn the world of finance, a "portfolio" is a term to describe all the assets you own. It includes shares, cash, bonds, physical property, your retirement savings, your tax-free savings and any other financial instruments you might hold. It excludes insurance products like life insurance. Your overall portfolio can be made up of a number of portfolios held at different More? In this short video, Simon Brown explains the relationship between your exposure and margin. He also explains how a share price movement will impact a geared portfolio and the risks involved in taking a geared position. He talks about how changes in liquidity, volatilityVolatility refers to changes in share prices over a short period. If an investment is highly volatile, the value of the investment goes up and down all the time. This is considered risky, because it's difficult to predict what the share will be worth when you are getting to ready to sell. This post discusses volatility in more detail: ETF: Volatility, position size or share price could result in an increase or decrease in your margin while your trade is open.
To get some more practical tips on using gearing in your trading portfolio, watch this video on putting together your own trading plan.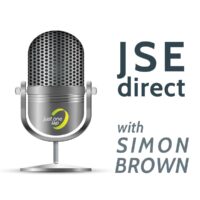 Podcast: Super cycle or just super
dividends
When a listed company shares profits with its shareholders, the cash amount paid to the shareholder account is called a dividend. It's usually expressed as cents per share or, in the case of ETFs, cents per unit. The more shares or ETF units you have, the more dividends you receive. These posts discuss dividends in more detail: OUTstanding money: Dividends More
?
Meet the Just One Lap team at these free live events
Click here to meet the Just One Lap team at one of our live, free events.
Subscribe to Just One Lap