---

As we explained before, contracts for difference (CFDs) are a way to gain exposure to the price movement of an asset without buying the asset outright. For that reason, trading CFDs requires a lot less start-up capital than long-term investmentIn an economic sense, an investment is the purchase of goods that are not consumed today but are used in the future to create wealth. In finance, an investment is a monetary asset purchased with the idea that the asset will provide income in the future or appreciate and be sold at a higher price. 'Saving' is not the same More portfolios.
Because CFDs work differently from ordinary shares, it's important to understand what your exposure is and how margins work. In this video, Simon explains the relationship between exposure and margin.
For a practical guide on implementing these principles in your own trading account, watch this Boot Camp video on margin, leverage and exposure.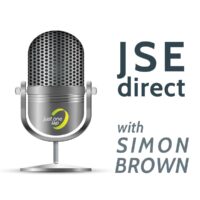 Podcast: Super cycle or just super
dividends
When a listed company shares profits with its shareholders, the cash amount paid to the shareholder account is called a dividend. It's usually expressed as cents per share or, in the case of ETFs, cents per unit. The more shares or ETF units you have, the more dividends you receive. These posts discuss dividends in more detail: OUTstanding money: Dividends More
?
Meet the Just One Lap team at these free live events
Click here to meet the Just One Lap team at one of our live, free events.
Subscribe to Just One Lap