Since contracts for difference (CFDs) come with risks inherent to the vehicle, it pays to be careful in selecting a CFD provider. In this video, Simon Brown explains why it matters that you opt for a registered company that has a proven track record and always trades the underlying asset when you place a trade. He explains why international and regional compliance regulations matter and how to ensure your CFD provider adheres to all of them.
He further explains why you should not only ask about the products, but also the markets covered by your CFD provider. Guaranteed stop losses are an important tool to manage your risk, so choose a provider that makes it easy to limit your risk. He explains why you should familiarise yourself with your provider's dividend policy.
In South Africa, check whether your provider is a financial services provider (FSP). Visit the Financial Services Board website to see whether your CFD provider is registered.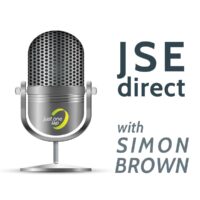 Podcast: Super cycle or just super
dividends
When a listed company shares profits with its shareholders, the cash amount paid to the shareholder account is called a dividend. It's usually expressed as cents per share or, in the case of ETFs, cents per unit. The more shares or ETF units you have, the more dividends you receive. These posts discuss dividends in more detail: OUTstanding money: Dividends More
?
Meet the Just One Lap team at these free live events
Click here to meet the Just One Lap team at one of our live, free events.
Subscribe to Just One Lap