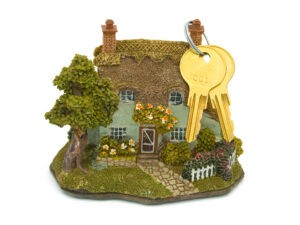 Before the smart era, security installations required a technician to drill holes into walls of your home and run cables through for set up. But with the advancements in and availability of home security, you can now completely DIY a smart security system without professional help.
A wide range of security products are available in dedicated smart home zones at Builders Warehouse or Leroy Merlin stores; or online from Takealot, Geewiz, etc. The only requirement is a fibre connection or something stable for you to get notifications and updates in real time.
Why do you need security?
Whether you live in a townhouse or standalone house, you first need to decide why you want security cameras and if you want them inside or outside. This will also determine if you need weatherproof outdoor ones, video doorbells, or basic smaller indoor ones.
Owning or renting a property is a huge factor, including size of stand. You also don't want to spend too much on something that will be temporary, but rather consider an option that lets you build onto it down the line.
Features to look out for
When it comes to compatibility and operating systems, go with an option that is available on any device, such as Google. Apple, Samsung and Amazon are also available, but go for something everyone in your household can connect to.
When it comes to connectivity, make sure that if your router supports dual band WiFi (2.4GHz and 5GHz frequencies), the products you buy also do. The last thing you need is an expensive product that doesn't connect to your WiFi because of a technicality.
Other questions to ask yourself include:
Does my security camera need to record footage or give me a timeframe when footage is available to download?
Does the system have motion sensors and let me set days when I can turn sensors off? (e.g. the days your gardener is working).
Do I also need two-way talk functionality, live view, quick replies, pan and tilt modes, night vision, rechargeable batteries, solar chargers, HD cameras, etc?
Products to consider
Smart security cameras let you access your feed from a smartphone or paired device 24/7. You don't even have to be in the same city or country to check who is at your property, if you received a delivery or if an unexpected visitor shows up – depending on what you go for.
You can get basic WiFi cameras from TP-Link or a trio of 360° 2K ones from Xiaomi. Ring has a range of outdoor cameras with floodlights (battery or wired), indoor ones and video doorbells, plus solar charging accessories.
EZVIZ stocks a range of indoor and outdoor ones with pan and tilt functionality, as well as baby monitors. Wyze is another brand you can look at for wireless indoor and outdoor options. All of these are priced between R500 – R5000.
Is it effective and decently priced?
Be on the lookout for additional pricing such as subscriptions, e.g. Ring offers a Basic Protect Plan that costs $36 a year to access footage up to 60 days – a no brainer for me personally.
Investing in home security ultimately brings peace of mind. You're in control the moment any motion is detected through push notifications, which allows you to react in real-time rather than hours later.
There are plenty of options across all budgets, so you're bound to find something to fit yours.
---
---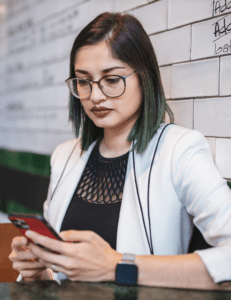 Technology is an ever increasing part of our lives and let's be honest, many of us like gadgets. There is also an abundance of new online services and apps taking over the traditional services we use. Nafisa Akabor has been covering everything tech for well over a decade and she'll be writing on how we can do tech within a budget and reviewing some of the new online services. Cache This is published on the last Tuesday of every month.
---
---