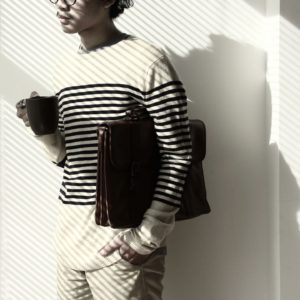 For all of our curiosity about the stock market in general and ETFs in particular, time travel and psychic ability we have not. The Africa Rhodium ETF (ETFRHO) delivered a staggering 96.14% return this year. If we had any special insight that you do not at least have similar access to, we would have invested in nothing but the Rhodium ETF. We would be sipping icy brews on the beach in Mozambique instead of spending our summer months writing blogs about ETF performance.
The year-to-date (YTD) performance (a fancy term for performance since the beginning of the calendar year, in this case) reveals a market that is finally developing a personality after three exceedingly dull years. (My first investment coincided with the wet blanket period. If I was in any way responsible for the most boring investment period of all of our lives, I apologise.)
---
Index naysayers will be quick to point out that the excellent performance of the Top 40 is due almost exclusively to the performance of the top five companies represented in the ETF. They'll say "Naspers" with raised eyebrows and then make dark predictions about what will happen if Naspers doesn't perform well. We say at over 20% return for the year, we don't care where the performance comes from. Gimme!
Naturally I invested in the Top 40 play that doesn't earn proportionally more from the bigger companies. I have a modest 7.75% to show for my efforts. I beat inflation for the first time ever, but the FOMO is strong.
I note with no small amount of delight that both property and gold were outperformed by vanilla Top 40s this year. While delivering solid returns, even the international ETFs everyone (myself included) scurried to at the end of last year didn't do as well as the Top 40. In years like this it's easy to see why John Bogle advocates tracking the market as cheaply as possible. This is the principle at the heart of index investing.
The tables below indicate the performance of all local ETFs in 2017. While infinitely interesting, a one-year period is no investment horizon. Year-to-date performance is a surefire way to start doubting your investment strategy. If you held this very same rhodium ETF in 2016, you would only have earned 4%. It's fun to see how your ETFs performed relative to others, but before you make any decisions, remind yourself of the principles that guided your portfolio choices.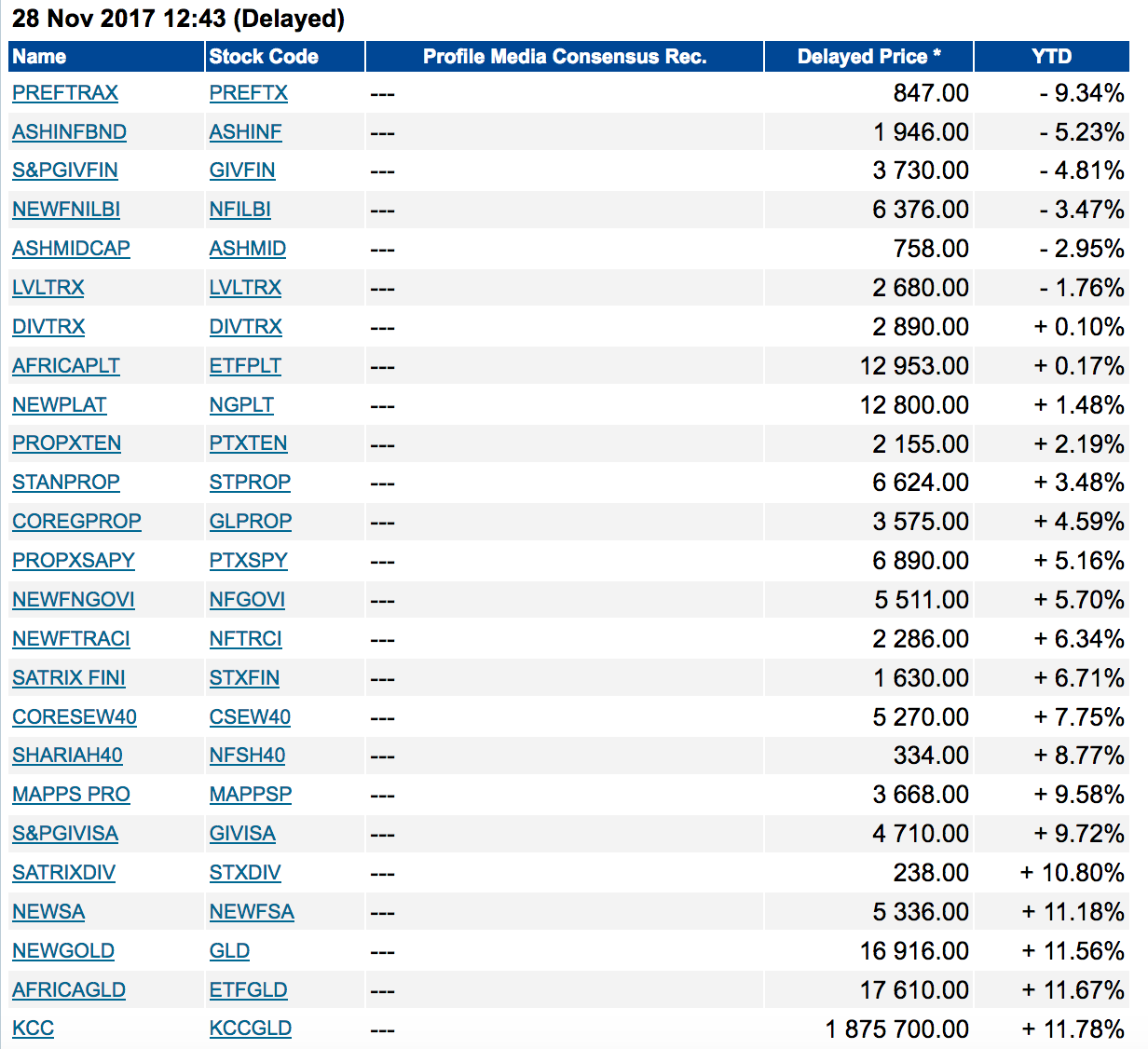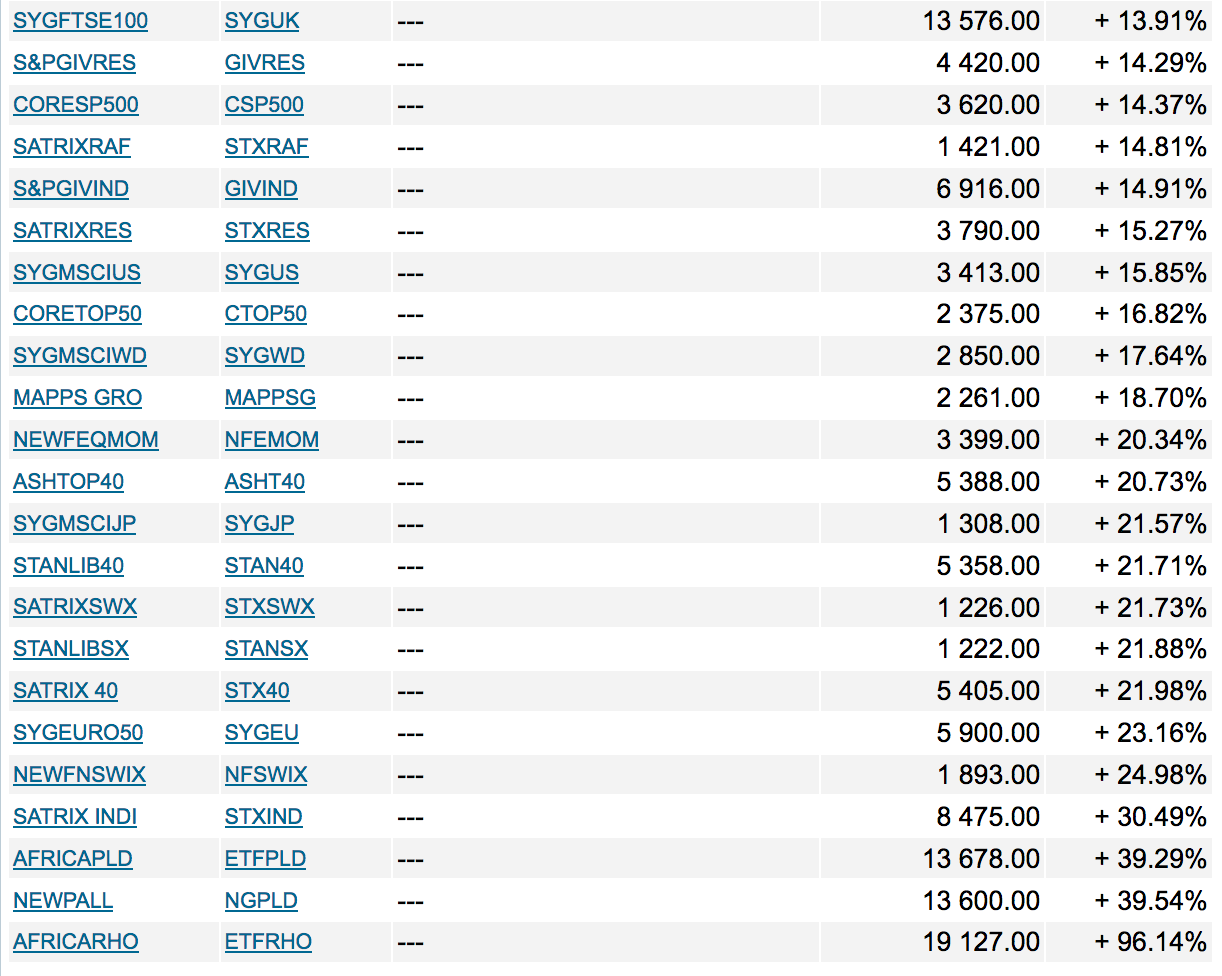 Upcoming webinars
Click here to meet the Just One Lap team at one of our live, free events.
Subscribe to Just One Lap