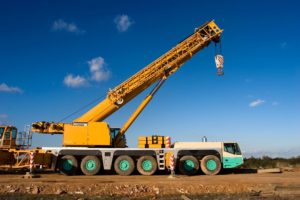 Rumour has it that South African investors can look forward to at least 15 new ETF listings before end March 2018. While there are many interesting new products on the horizon, one such listing is not like the others.
The Cloud Atlas team are back with their second ETF offering – this time with a property product. True to form, they are keeping it proudly African. The ETF, known as the AMI REIT ex-SA Fund (JSE code: AMIRE), invests in African listed real estate companies across the residential, retail, industrial and tourism sectors. With the South African real estate sector excluded from the ETF, investors can look forward to capitalising on growth from companies listed in the emerging economies of Botswana, Egypt, Kenya, Mauritius, Morocco and Nigeria.
It's easy to make a case for investing in African property. By some estimates, the continent is expected to be home to 40% of the world's population by the end of this century. With a young population and rapid urbanisation, there's much building to be done. Until now, gaining access to the companies who are profiting from the continent's growth spurt has been a challenge. This ETF will offer that opportunity to investors with an appetite for African real estate.
The equally-weighted ETF invests in 13 African real estate companies at a TER of 0.75%. Of the constituents, five are listed in Egypt and only one in Kenya. However, the regional exposure picture is not cut and dry. The Mauritian-listed Grit, for example, holds significant assets in Mozambique, where a natural gas pipeline is attracting significant foreign investment. This company also invests in the Zambian property market. While no listed companies from these two regions are included in the ETF, investors can still benefit from exposure to these markets.
Based on historical data, investors can expect a return of 9.44% and a sizeable dividend yield of 4.15%.
Investors can subscribe to the initial public offer (IPO) until 2 March. The ETF lists on the JSE on 16 March and will be available within tax-free investment vehicles.
Upcoming webinars
Click here to meet the Just One Lap team at one of our live, free events.
Subscribe to Just One Lap