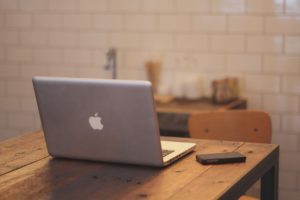 If you're reading this, you've survived the first of the ratings downgrades. Oscillating between rage and panic may have given you whiplash, but remaining calm and rational will see you through this difficult period with your wealth in tact.
Many South Africans are looking for easy ways to move money offshore to protect against currency weakness and political instability. Thankfully there are a number of locally-listed ETFs that offer offshore exposure in other currencies.
If you are already invested in a Top40 ETF, you'll be happy to hear over 60% of your money is working outside of South African borders. This article by Sharenet provides a breakdown of the regional incomes of South Africa's 40 biggest companies.
Remember, while a downgrade will negatively affect the local economy, the economy won't come to a standstill altogether. Companies affected by the downgrade and currency weakness might fall out of the index and related ETFs over time. These companies will be replaced by those whose earnings aren't dependent on a strong rand or political stability. As these companies continue to do well in tough conditions, they will move into the ETF.
---
Hint: Read more about the downgrade and banks here.
---
The beauty of ETFs is that this all happens automatically. If you've been steadily investing in a Top 40 ETF, don't rush to get rid of your holdings. You can continue buying your Top40 ETF of choice, or hold on to what you have, but add an offshore ETF to your portfolio.
Offshore ETFs
Below is a list of all the offshore ETFs available to local investors within the tax-free environment. All of these ETFs are available through local brokers. You don't need to open an offshore account.
| | | | |
| --- | --- | --- | --- |
| ETF | Region | Fund currency | Regions represented |
| DBXUS | United States | US dollar | 1 |
| DBXUK | United Kingdom | British pound | 1 |
| DBXEU | European Union | Euro | 7 |
| DBXJP | Japan | Japanese yen | 1 |
| DBXWD | Worldwide, developed markets | US dollar | 23 |
| CSP500 | United States | US dollar | 1 |
| GLPROP | Worldwide, developed markets | US dollar | 8 |
Upcoming webinars
Click here to meet the Just One Lap team at one of our live, free events.
Subscribe to Just One Lap