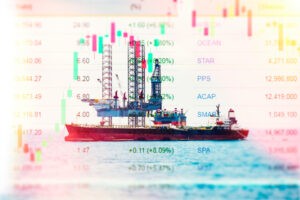 High oil and energy prices are not going away any time. Especially as the war in Ukraine continues and Europe needs to grapple with their energy supplies coming from Russia. Add to this is very few new wells drilled in recent years and higher oil prices are likely to stay for a while yet.
Below are some ETFs and ETNs that will benefit from higher oil/energy prices and are well worth giving consideration to adding to your portfolio.
SBOIL
Local JSE listed ETN that tracks the Brent oil price in Rands, we review it here.
As an ETN it is not eligible for tax-free accounts and will also be spaced by the Rand/US$ exchange rate.
Global clean energy
FNB also listed two clean energy ETNs (EGETNC & EGETNQ) last year and details are here. They track the NYSE listed ETF, iShares Global Clean Energy ETF (code ICLN).
The Energy Select Sector SPDR® Fund
The Energy Sector Index seeks to provide an effective representation of the energy sector of the S&P500. The index includes companies from the following industries: oil, gas and consumable fuels; and energy equipment and services.
The two largest holdings (out of 21) are Exxon Mobil and Chevron which together make up almost 45% of the ETF, so some serious concentration. But they're both reporting booming profits and could well do so for the next few years as the oil supply remains tight.
At the end of May the ETF was up 58% year-to-date while its one year return is 74%. Over ten years the return is a much more modest 6.9% showing how these energy ETFs are not for both draw long-term holding. You hold while prices are moving in your favour and sell when oil starts retreating. The interactive chart below is over one year comparing the ETF to the Nasdaq (QQQ), Top40, S&P500 and we included the Clean Energy ETF as well.
The recent sell-off over the last two weeks could be offering a strong entry point.
Exchange: NYSE (US$)
Code: XLE
TER: 0.1%
Dividend yield: 3.24%
---
---
ETF blog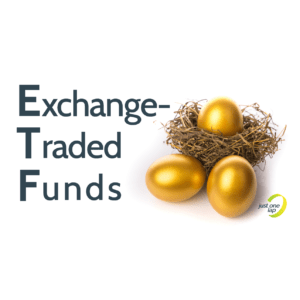 At Just One Lap, we are big fans of passive investment using ETFs. In this weekly blog, we discuss ETFs on the local market and the factors you need to consider when choosing an ETF. If you have wondered how one ETF differs from another, this is where you can find out. We explain which index each ETF tracks, what type of portfolio could benefit from holding each ETF, and how the costs will affect your bottom line.
---
---
Subscribe

to the Just One Lap weekly newsletter