It's very hard to identify the positive aspects brought on by the pandemic, but here goes.
Working from home is now the new normal for most people. As a software developer, this is my reality. In late 2018 I moved into a flat in Joburg to be closer to the office. Travelling to work had become increasingly expensive, and I was tired of spending 3-4 hours on my daily commute.
The plan was to live close to the office for as long as I work for my employer. This offered me a lot of benefits: I saved time and mileage on my car, I made fewer trips to the mechanic and paid less on car insurance.
In March the country was in lockdown for what was initially meant to be 21 days – until it wasn't. My partner and I have both been working from home since the lockdown. Neither of us went back to the office after the restrictions were relaxed. Our employers are happy with us working from home permanently. I guess this is the case for most people in the country.
This led us to reconsider our options. Our rent accounts for 28% of my after-tax salary. This number is very high. Since neither of us needs to drive to work anymore, there isn't a need for us to be spending so much on rent.
As a result, we decided to move back home. I then reviewed my budget within the framework of our new normal. Our savings rate went up quite significantly because we pay R0 rent. The freed money goes into paying off debt, helping family members worse affected than us and adding more money into our savings and investment accounts.
The option of moving further away from the city and paying less rent is an attractive option. We might be putting lipstick on a pig, but at least the pig is a bit prettier.
Make no bones the pandemic did a lot of damage, but at least there are some small positives we can take from it.
---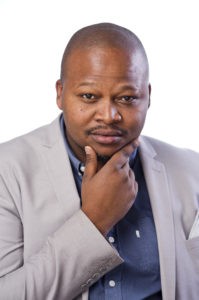 Njabulo Nsibande is a Just One Lap user-turned-contributor and a founding member of an investment club. His "Cash Club" blog details his experiences balancing the financial obligations of a young parent with his investment aspirations.
Follow Njabulo's journey here every month. You can also follow his trading journey by listening to his Village Trader podcast.
Find him on Twitter: @njabulo_goje.
---
---
Cash Club blog
Meet the Just One Lap team at these free live events
Click here to meet the Just One Lap team at one of our live, free events.
Subscribe to Just One Lap